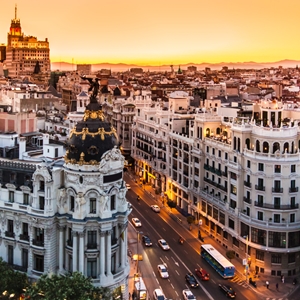 3 more European startup hotspots
November 19, 2014 12:44 pm
Leave your thoughts
Yesterday, we explored a couple of Europe's most thriving cities for startup cultures. While they may not have the industry clout (yet) of a Berlin or a London, cities like Stockholm and Dublin are increasingly raising their stock as premiere destinations for entrepreneurs looking to launch a successful new business.
Of course, these aren't the only places that would-be startup owners are flocking to. Courtesy of Forbes, here are three more European hotspots worth checking out by entrepreneurs:
Netherlands: Home of windmills, tulips and online service startups. With droves of multinational and multilingual workers to hire from, it's no surprise that Dutch startups generate 6 percent more entrepreneurial activity than the entire European Union. The government continues to fan the flames of startup life, with the Dutch Ministry of Economic Affairs emphasizing the national and economic significance of small businesses.
Poland: While not confined to one specific location—instead spread out over many cities, including Krakow and Warsaw—Polish startups are rapidly coming into their own, proving to be worthy global competitors, thanks in part to their to openness for networking and collaboration to spur further growth.
Spain: Ever since bouncing back from the global recession of the last few years, Spain has turned itself into a hotbed of startup activity. In fact, according to Forbes, small- and middle-sized enterprises (SME) comprise 65 percent of the country's GDP and 80 percent of its workforce! With new tax breaks and financing solutions offered by the government, Spain and particularly Madrid are becoming ideal places for entrepreneurial-minded people to try their hand at the startup world.
Wherever you choose to launch your new business, be it Phoenix or Prague, it's always critical to have a small business attorney at your side that can help you navigate the necessary laws and best represent your legal interests.
Categorised in: International Business Law
This post was written by