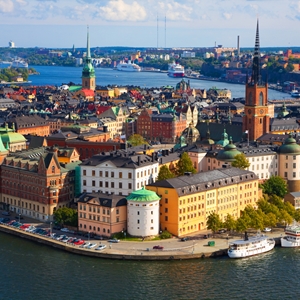 2 of the hottest European cities for startups
November 18, 2014 10:05 am
Leave your thoughts
Much like real estate, one of the key principles for opening and maintaining a successful startup is location, location, location. The right community can help a startup thrive and reach the clients and connections it needs to grow. Europe is increasingly becoming a global hotspot for opening startups, and while major economic powers like London and Berlin may be no-brainers, there are plenty of other cities throughout the continent that are becoming more accommodating for startups every day.
Here are two of Forbes' top picks for emerging European startup cities:
Dublin: Between the government-backed venture fund tech group, Enterprise Island, as well as accessible seed investment money, it's no wonder that 140 global businesses are looking to expand into Ireland's capital city—and that was just in 2012! With its startup star rising, Dublin will undoubtedly prove to be one of Europe's prime locations for entrepreneurs.
Stockholm: Already home to major online companies like Spotify, Soundcloud and Skype, the Swedish capital is hardly a stranger to startups. But as Forbes contributor Alison Coleman notes, Stockholm still lacks the startup-friendly infrastructure of cities like San Francisco and Tel Aviv, making it more of an up-and-comer than a full-fledged powerhouse in the business community (so far). In line with that, the Swedish government is fostering more educational opportunities and economic incentives for entrepreneurs looking to launch a startup in Stockholm.
Whether you choose to open your startup either in the United States or somewhere abroad, it's imperative to have a small business attorney on hand that can best represent your legal interests.
Categorised in: International Business Law
This post was written by