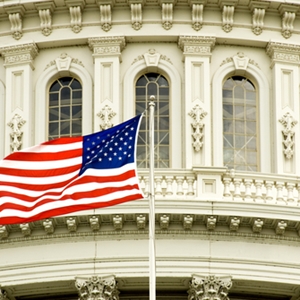 Texas Congressmen seek to end patent law abuse
July 17, 2013 3:48 pm
Leave your thoughts
Back in June, President Barack Obama announced a series of executive orders and legislative recommendations to be taken against "patent trolls"—businesses or individuals who collect patents for intellectual property for the purpose of suing those who try to manufacture the patented products.
This can be quite expensive for businesses, especially those that fight the charges in court. According to a post on the White House blog, these merchants paid $29 billion in 2011 as a result of patent troll actions.
As this blog mentioned at the time, Obama has ordered the Patent and Trademark Office to make applicants designate a parent owner before they can control a patent. But, the White House acknowledges that further progress on this issue must come from Congress.
Recently, two Republican congressmen from Texas—Rep. Lamar Smith and Rep. Blake Farenthold—teamed up to introduce legislation that would reduce "abusive litigation," according to the Houston Chronicle.
Following some of Obama's advice, the proposed Lawsuit Abuse Reduction Act would require defending parties to be reimbursed for any attorney's fees and costs incurred during a "frivolous lawsuit" so they won't necessarily have to settle out of court. In addition, the bill promises to sanction attorneys who file such suits.
Smith and Farenthold argue that their bill will cut down on the incidence of patent trolls in court. But passage is still not assured. Until then, business owners should work with a Phoenix business attorney to ensure that they can protect themselves from the costly, time-consuming lawsuits that patent trolls are known to file.
Categorised in: Intellectual Property Law
This post was written by