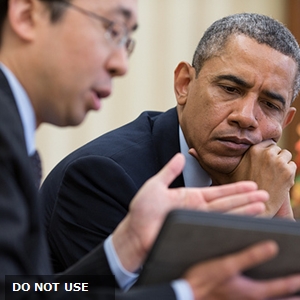 President Obama announces action against patent trolls
June 6, 2013 12:57 pm
Leave your thoughts
"Patent trolls," which are businesses or individuals who collect patents for intellectual property that they don't intend to use and then sue those who actually try to manufacture the patented products, have been a thorn in the sides of many companies over the years. Most business owners are unable or unwilling to spend the time and pay the costs of defending themselves against constant litigation. Luckily for them, the government has finally begun to take notice.
Recently, it was reported that President Barack Obama has announced a series of executive orders and legislative recommendations to deal with the patent troll problem. According to an article in Forbes, this includes ordering the Patent and Trademark Office to require applicants to designate a parent owner to control a patent. In addition, Obama suggested that Congress pass legislation forcing patent trolls to pay the entire cost of lawsuits that they lose.
"In the last two years, the number of lawsuits brought by patent trolls has nearly tripled, and account for 62 percent of all patent lawsuits in America," wrote National Economic Council Director Gene Sperling on the White House Blog. "All told, the victims of patent trolls paid $29 billion in 2011, a 400 percent increase from 2005—not to mention tens of billions dollars more in lost shareholder value."
Whether the president's proposals actually rein in patent trolls remain to be seen. For now, legitimate businesses must remain vigilant. In the event of an intellectual property lawsuit, merchants should consult with a Phoenix small business attorney when mounting their defense.
Categorised in: Intellectual Property Law
This post was written by