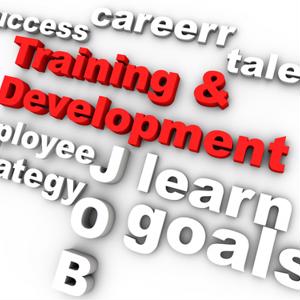 Is training the antidote to the skills shortage?
March 9, 2018 11:08 am
Leave your thoughts
Has the highly talented workforce gone AWOL? If you go by the recruiting hang-ups experienced by business owners, this would seem to be the case. To overcome this hurdle, targeted training may be a potential work-around, according to some recruitment specialists.
"It's not unusual for job openings to go unfilled for 12 weeks or more."
The apparent skills shortage isn't just a nuisance that's leaving positions unfilled for weeks – sometimes months at a time – it's impacting businesses' bottom line. According to a 2017 survey done by Harris Poll on behalf of CareerBuilder, 60 percent of employers have job openings that remain in this state for as many as three months or more. Forced to improvise, companies are losing out on $1 million per year in lost work productivity.
Jobless pool not as deep as it used to be
The larger companies are, the more pervasive the skills gap has proven to be, mainly because they have more positions to fill, the CareerBuilder survey found. Plus, with the jobless rate at its lowest point since 2000 – now down to 4.1 percent, according to the most recent statistics available from the Department of Labor – managers have fewer options due to the shorter unemployment line.
Paul McDonald, senior executive for the staffing firm Robert Half, said many business owners are drawing from the same recruitment well that's paid dividends in the past, only to come up empty this time around.
"With skilled professionals in short supply, hiring strategies that worked well a few years ago may no longer be effective," McDonald explained. "Smart businesses are retooling their recruiting practices to feed the talent pipeline."
Specifically, a slight majority of the poll respondents said they're looking outside the U.S. for individuals who are on the employment hunt and the same share – 51 percent – are taking a second look at applicants whose skills don't quite meet their expectations.
"How your organization goes about training is a personal (and personnel) decision," writes James daSilva, senior editor in charge at SmartBrief, a digital media provider and business resource website. "Every company, every industry has its own methods. Onboarding, ongoing development or career pathing can also differ depending on whether we're talking full-time employees, part-timers, freelancers or contractors."
Better training may be the solution
Human resource and recruitment gurus suggest that instead of looking for the perfect candidate, business owners may want to rechannel their energies and focus on training, in effect molding hires into the talented workers that they seek.
daSilva further stated that given how tight the labor market is, it behooves human resource managers and business owners to take another look at their training processes to see what can be improved upon and how those strategies can mold current or prospective hires to be the skilled professionals they desire.
"Don't blame people for doing bad work when you haven't done your part to prepare them," daSilva advised. "But, also, don't keep people who just won't do what is needed. Either way, assume that it's on you, the employer or the manager, to make sure the worker has the best possible chance to succeed."
Robert Half makes similar recommendations, suggesting business owners re-examine the criteria they're using to determine who to hire and if said skills can be taught via training.
To be a truly successful business owner with a superior staff, having the right framework and plan of action is pivotal. At the Law Offices of Donald W. Hudspeth, organizational engineering is our forte. In addition to helping managers determine the entity that's best for them, we specialize in charting out the operational blueprint businesses need to succeed, including training protocols and how they blend with employee contracts. Contact us to learn more.
Categorised in: Business Law
This post was written by