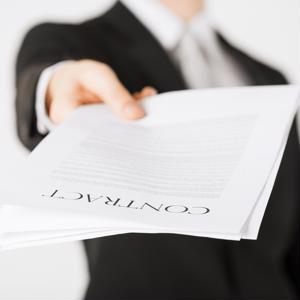 How to better personalize the hiring process
February 15, 2018 4:19 pm
Leave your thoughts
In a bid to separate the contenders from the pretenders, business owners are tightening the vetting screws during the hiring process. Wrong employment decisions can be time-consuming, expensive mistakes – costing companies $15,000 for each bad hire they make, according to a Harris Interactive poll – which 75 percent of organizations say they've been affected by at some point.
But just as employers want the best and brightest workers, highly qualified individuals on the job hunt want the same from the companies courting them. According to a new poll, one of the best potential ways of attracting them is by personalizing the hiring process.
80 percent feel like they're applying to a 'black box'
With approximately 2 million positions created by U.S. employers last year, and the internet serving as the main means of learning more about the latest openings, many people feel like the job search has become too dispassionate, to the point of being aloof, based on a recent survey from the American Staffing Association (ASA). Indeed, 69 percent of adults believe it has become overly withdrawn and 80 percent indicate submitting their credentials today feels like the equivalent of applying to a "black box," seemingly void of any substance or identity.
"Nearly 60% of workers seek employment in ways that don't only include the internet."
Furthermore, even though the internet serves as a convenient way to see who is hiring – and where those positions are located – nearly 60 percent of respondents in the ASA poll think parts of the process has made landing the job more difficult. Roughly the same share – 59 percent – indicate the web isn't the only means by which they seek out work, putting in some extra legwork via in-person communication and phone calls.
The findings from the American Staffing Association – based upon responses from 2,100 adults – are only the latest to indicate hires want more from the recruitment and job search process. In a 2014 survey conducted by the Society for Human Resource Management, more than a third (36 percent) said the websites they've visited of potential workplace landing spots often contained information that was confusing, making it difficult to understand what they were all about or how companies got their start.
Jim McCoy, vice president of the recruitment firm ManpowerGroup, stressed business owners really need to maximize their websites so they convey the right message.
"Since 9 in 10 candidates use them as primary sources of information about employers, making them relevant, compelling and user-friendly should be a priority of employers," McCoy advised.
However, as ASA president and CEO Richard Wahlquist says, website design and content can't be prioritized to the detriment of other recruitment practices. There has to be a balance.
"When recruiting talent, 'high touch' still wins the day," Wahlquist explained. "Businesses that rely too heavily on a 'high tech' but largely 'faceless' process are sending the wrong messages to job seekers looking for connections with companies that value their employees."
73 percent say job search is highly stressful
Adding personality and color to the job search process can not only help business owners stand out, but inject a bit of fun into what is often a stress-filled undertaking, especially for the individuals who are seeking employment. A 2017 CareerBuilder survey revealed nearly 3 in 4 – 73 percent – of candidates consider the job search highly stressful, among the most tension-inducing tasks in life, in fact.
Rosemary Haefner, chief human resources officer at CareerBuilder, says there are a variety of ways of going about personalizing the candidate experience for would-be workers. The trick is identifying what strategies aren't cutting it and applying the proper fixes.
For example, if online outlets like Craig'slist or Monster.com have produced less-than-stellar results, this can be corrected by personalizing interactions, advises Ideal. Human resource experts say high-touch relationships – where meetings are held face-to-face or over the phone – provide a sense of identity and intimacy that the web can't replicate.
The application operation itself may be in need of some refinement. LinkedIn advises against assuming applicants know exactly how to submit their credentials. Instead, how-to videos and step-by-step instructions can pay dividends by streamlining the process and saving people time.
LinkedIn has a few other suggestions, such as making emails more customized and providing constructive feedback when interviews don't pan out.
Here at the Hudspeth Law Firm, our charter is providing legal counsel so business owners know their rights. But we also aim to ensure our clients' day-to-day processes are working the right way. There's nothing routine about running a business, which is why our team of experts offers guidance that's tailored to managers' goals and objectives.
Categorised in: Starting a Business in Arizona
This post was written by