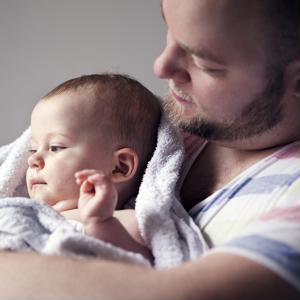 More small businesses supportive of paid family leave
February 6, 2018 4:31 pm
Leave your thoughts
Poll after poll indicates that a healthy work-life balance is a desire that today's employees crave. Business owners – both large and small – have attempted to satisfy this craving by offering various perks, like more vacation time, flexible work schedules or the ability to telecommute.
Paid family leave is another perquisite that Americans say they're hungry for. And according to a newly released survey, more small-business owners are all in favor of making paid family leave the law of the land.
Almost half – 47 percent – of small businesses are supportive of paid family leave legislation, based on a recent poll conducted by Paychex. For purposes of the study "small businesses" are those that have between two and 500 employees on board as staff, whether full or part-time.
While family leave is gaining popularity, there's still a pretty clear dividing line. Indeed, 53 percent – 35 percent neutral and 18 percent against – are opposed to mandatory paid time off, the Paychex survey showed.
These findings come as more states are passing their own versions of family leave legislation. For instance, New York – as of Jan. 1 – became the fifth state mandating workplaces compensate eligible employees for at least some of their days off, joining California, Washington, Rhode Island and New Jersey as states that have implemented similar laws. Back in 1993, the U.S. Congress passed and President Bill Clinton signed into law the Family and Medical Leave Act (FMLA). FMLA provides certain sabbatical protections for eligible workers, such as the birth of a child or severe illness. The FMLA guarantees workers can get their jobs back by the time they return by prohibiting employers from replacing them. It does not, however, necessitate employers pay them while they're away.
Businesses aiming to make workplace more desirable
Why are more small businesses supporting paid family leave? The reasons vary, but it may stem from companies aiming to make workplaces feel more like home, especially given the fact that Americans spend much of their time at the office. In a recent survey done by Randstad, 51 percent of business owner respondents said they intended to increase their spending on benefits to dissuade their staff from so-called "job hopping."
Rebecca Henderson, Randstad Sourceright CEO, indicated that just as finding a job can be a competition for people looking for work, companies are vying with one another, both to keep workers loyal and encourage those who are looking for work to apply with them.
"Record low unemployment levels and a growing skills gap are driving employers to focus on improving their overall workplace experience so they can retain top employees and attract potential talent," Henderson explained.
Some businesses believe that the best retention strategy is by giving their workers the ability to spend more time with their loved ones. In a 2016 survey conducted by Gallup, more than two-thirds of respondents agreed more workers ought to be eligible for overtime pay, such as paid family leave. Just 14 percent didn't think this was a good idea and 18 percent didn't have an opinion either way.
Americans split on who determines family leave policy
Perhaps the biggest question is who – or what – ought to determine the rules regarding paid time off. Small-business owners are at loggerheads on the issue, with 43 percent believing the federal government ought to have the final say, according to the Paychex poll. Forty percent said private employers should be the deciders and 17 percent indicated the final word on family leave is for the states to determine.
Several advocacy organizations are full-fledged supporters of paid leave, one of which is the Institute for Women's Policy Research.
Heidi Hartmann, Ph.D., IWPR president and economist, indicated family and medical leave makes sense for hardworking Americans as well as the businesses that employ them.
"Over the last 25 years, a significant body of research has shown time and time again that paid leave improves the health of mothers and children, reduces employee turnover, and strengthens the economy," Hartmann said. "Proposals like the Family and Medical Insurance Act would give Americans a lot of bang for the buck, providing vital benefits to those need them at an affordable cost."
The Family Act is a legislative measure that would amend the existing FMLA. The IWPR says its implementation would cost less than 1 percent of taxable payroll.
Paid time off, for the most part, is a decision left for employers to decide. And in instances where they're supportive of it, i's need to be dotted and t's crossed. The attorneys at the Law Offices of Donald W. Hudspeth specialize in business law because we're a business law firm. From regulatory compliance to employee relations, we have the skills and understanding to put legal documents to work so your company's new policies can be implemented effectively.
Categorised in: Business Law, Contracts & Transactions
This post was written by