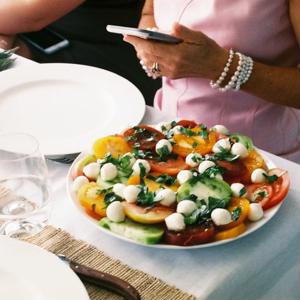 3 business trends to expect in 2018
January 16, 2018 12:03 pm
Leave your thoughts
Trends come and go. Regardless of the industry, the latest craze is only a matter of time, with some proving to be proverbial flashes in the pan that fizzle while others sizzle, sticking around for the duration because they're popular with the public.
What trends will come to the fore in 2018? Only time will tell, but here are a few that industry insiders say you can expect in the wide world of business management:
1. Vegetable-forward menu offerings
New Year's resolutions come in all shapes and sizes, and so do people, many of whom want to reduce their waistlines in 2018. According to a poll done by the Better Sleep Council, 53 percent of respondents plan on exercising more in 2018, the most frequently cited goal.
Regular exercise has to be paired with smart eating, which may be why more restaurants will promote and feature vegetable-based dishes in their menus, according to the National Restaurant Association.
"Local, vegetable-forward, and ethnic-inspired menu items will reign supreme in the 2018," said Hudson Riehle, senior vice president of research at the National Restaurant Association. "Guests are implementing these trends in their own lifestyles and want to see them reflected on restaurant menus. In response, chefs are creating more items in-house and turning to global flavors."
"The low-carb, high-protein Keto diet is very popular today."
The low-carb craze is still very much in vogue, evidenced from more people going on the Ketogenic diet, which recommends consuming more proteins and healthy fats, rather than the sugars found in foods like pastas, breads and desserts. Ideal vegetables include swiss chard, bok choy, spinach, asparagus, summer squash and other non-starchy plant-based foods.
2. More hiring to transpire
When the economy was suffering, the jobless rate was quite high, topping 10 percent in 2009, according to the Labor Department. Things have changed dramatically since then, as employers added more than 2 million jobs to the country's payrolls in 2017, on top of the 2 million created in 2016. This has sent the unemployment rate to a 17-year low, now at 4.1 percent.
Will employers ease off the hiring accelerator? Not according to several surveys, as one from the Pepperdine Graziado School of Business Management says two-thirds of businesses intend to hire in the next six months and one from CareerBuilder found 44 percent expect to recruit more full-timers in 2018.
Businesses will also be looking to hire more remote workers, according to a poll from Staples, as the internet has made working from home easier than ever.
3. Artificial intelligence poised to proliferate
Good help is hard to find, given that fewer Americans are out of work and employers are becoming increasingly particular about finding hires that have the right skills. Bad hires prove expensive, costing business owners almost $15,000 for every worker that does more harm than good, based on analysis done by CareerBuilder.
AI and automation is expected to continue its progression, found in more industries in 2018 and utilized at a higher frequency in professions where it already existed, according to predictions from Randstad.
"We're still in the infancy of most of this, but digitization will advance the pace of change in the labor market and workforce in 2018," said Alan Stukalsky, chief digital officer at Randstad.
Jennifer Shin, founder and chief data scientist of 8 Path Solutions, said AI is being used by small and large business owners both to reduce costs and to remain competitive, Business News Daily reported.
If you're looking to start a company in 2018 or implement a different sales or recruitment strategy, the Law Offices of Donald W. Hudspeth can help you ring in the new year right. Our team of lawyers have small-business backgrounds in a variety of industries, giving us the practical experience that justifies our motto – our business is improving your business.
Categorised in: Starting a Business in Arizona
This post was written by