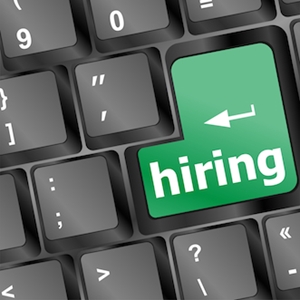 What are businesses doing to attract qualified workers?
November 9, 2017 12:13 pm
Leave your thoughts
With unemployment at its lowest point in more than 15 years, according to the most recent job data from the Department of Labor, the pool of qualified candidates is shrinking. Businesses must rely on the sophistication of workers, as an ever larger amount of positions that once only required entry-level knowledge now necessitate a solid track record of experience.
But as several recent polls have shown, companies are having trouble in this regard.
60% of workplaces have positions that go unfilled for 12 weeks or more."
The latest report comes from online job search engine Glassdoor. It found that of the business surveyed, more than three-quarters – 76 percent – struggled with attracting job candidates. This substantiates similar findings from a survey commissioned by CareerBuilder back in April, which found job openings for 60 percent of U.S employers go unfilled for an average of 12 weeks or longer.
Carmel Galvin, chief human resources officer at Glassdoor, noted that individuals who are on the job hunt are increasingly selective, and because they have access to more information about potential employers, they're taking advantage of them.
"Recruiting strategies of the past are no longer enough to attract today's candidates who are more informed than ever before thanks to transparency and more company information available online," Galvin explained. "Now that recruiting is more of a two-way street, the major challenge for employers is attracting quality job seekers."
Some turning to third-parties for help
To help fill the gap, businesses are resorting to a number of different strategies in the hopes that they'll work. For example, some companies are outsourcing their labor needs to third-party contractors, according to polling done by ISN, a contractor management and supplier. Indeed, more than 40 percent of business owners said they anticipated their outsourcing of work would likely increase over the next year to year and a half.
Others, meanwhile, advertise that they're willing to negotiate salary or employment perks, such as personal time off and employer-sponsored health insurance. Individuals who have been in the workforce seem to be more likely to reciprocate. Approximately 45 percent of workers 35 years of age or older said they usually discuss terms with a potential employer once the first offer is made, a separate poll from CareerBuilder revealed. This compared to roughly 40 percent of millennials, or those between the ages of 18 and 35.
Millennials are a key demographic for business owners, not only because twenty- and thirty-somethings have work experience under their belts, but also because they represent the largest generation in America, totaling 83.1 million, according to the most recent Census figures. That's more than the baby boomer generation, which totals 75.4 million.
"Office design can affect how job-hunting millennials feel about a business."
Workplace esthetics may play a role
To gain their attention, companies are thinking outside the box, resorting to strategies that don't necessarily come down to dollars and cents. According to global research firm IPSOS, office aesthetics have sway. Indeed, 76 percent of 18- to 35-year-olds surveyed said office design affected how they felt about a business. This compared to just 39 percent of baby boomers.
"Clearly, first impressions matter, especially with millennials," said Dean Stier, vice president of multi-channel marketing for National Business Furniture, which commissioned the IPSOS poll. "An interview experience can be impacted by how good a prospective employee feels about a company's physical space."
Even logos leave an impression, as nearly two-thirds of millennials – 63 percent – said these symbols impacted their sentiments toward said company in question, the IPSOS poll found. Only 28 percent of baby boomers felt similarly.
It isn't just what's on the outside that matters to workers, but what is "inside" as well, noted Galvin of Glassdoor.
"Today's candidate isn't just looking for a job; they typically want their work to have purpose and their employer to share similar values," Galvin explained. "They are looking for the right company as much as they are staying away from the wrong ones. Hiring decision makers know what it takes to hire candidates and they're using that knowledge to help fuel strategies that recruit these informed candidates."
The job market is a highly competitive one – not just for workers who are on the hunt, but companies as well. At the Law Offices of Donald W. Hudspeth, P.C., even though our vocation is legal advice, we also provide practical business experience. With more than 20 years in the industry, we've helped numerous companies with some of their biggest challenges, including staffing, retention and customizing strategies that lead to the attraction of qualified workers. Take a look at our testimonials page to get a better idea of how our services truly run the gamut.
Categorised in: Starting a Business in Arizona
This post was written by