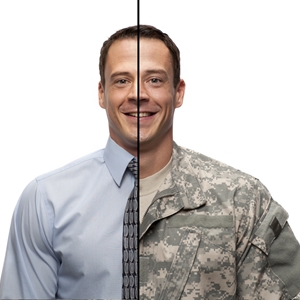 Military vets making their mark in small business
October 31, 2017 10:21 am
Leave your thoughts
With Veterans Day approaching, the national holiday that pays tribute to the millions of Americans who served on behalf of their country, a new study is out indicating current and former members of the military seem to have found their niche: entrepreneurship.
Approximately 70 percent of veterans who operate their own business report they're doing well financially, according to recent analysis conducted jointly by USA Today and Allstate. This compares to 64 percent of small-business owners as a whole.
Additionally, nearly two-thirds of these same veterans with business establishments have seen their companies grow in the past year, nearly 10 percentage points higher than 55 percent of small-business owners overall.
Roughly 2,800 small-business owners took part in the USA Today/Allstate survey, whose companies were operating in one of the nation's 25 most-populated cities.
As the stock market and employment numbers have shown, the economic climate is in solid shape by virtually every indicator. And Americans have faith that small businesses will continue to drive the country's productivity forward. Seventy percent of consumers in a Gallup poll said they had a "great deal" of confidence in small businesses' ability to grow, compared to 21 percent who felt the same way about big business. That's a more than three-fold difference.
Veterans highly likely to be involved in business
Based on their representation, it looks like veterans are uniquely qualified to handle the responsibilities that come with running a company. According to the Small Business Administration, veterans are around 45 percent more likely to work for themselves than those who haven't served in the military. Many of them are baby boomers, as 10 million boomers have backgrounds in the armed forces, The New York Times reported earlier this year.
Veterans who discovered their calling in entrepreneurship often point to the military as inspiration. Both require discipline, willpower and willingness to take chances in order to grow. With these key characteristics in place, the Law Offices of Donald W. Hudspeth, P.C. can help connect the dots so starting a business is as smooth a transition as possible. Contact us for small business legal advice that raises the bar and makes a difference.
Categorised in: Starting a Business in Arizona
This post was written by