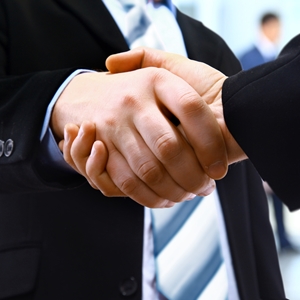 Why an initial agreement is key when partners disagree
September 19, 2017 11:55 am
Leave your thoughts
Business partnerships are a lot like marriages: at one point or another, a disagreement will present itself, the chances – and the amount – often increasing the longer the relationship lasts. And while some of these disputes may be more serious than others, it's not unusual for them to reach a fever pitch, to the point in which differences are irreconcilable.
The question becomes, then, how does one go about the dissolution process, assuming that both sides think this is the best decision and all other recourses have been exhausted.
Answer? As is so often the case, it all depends.
According to the Small Business Administration, the steps involved in ending a business partnership are highly contingent on whether a partnership agreement was set up in the beginning. When an agreement has been arranged, various scenarios are taken into consideration that map out what will happen to the company if a partner no longer wants to be involved with the business moving forward. But when one isn't created, it can cause confusion because the parties aren't going into the partnership with an understanding of their roles and how much stake they have in decision-making. In fact, when it comes to the top reasons why partnerships fail, not having a written agreement at the outset is among the most common.
When there is an agreement
When one is in place, however, the best move is to revisit the arrangement as constituted, according to the SBA. Some partners may think that there's no other remedy but to close shop, when in reality a change in the weighting of the partnership may be the better alternative. This can be done by altering who has majority share of the company or amending who has the final say in terms of decision-making authority.
When a written agreement doesn't exist
When there isn't a partnership agreement, however, a third party may be necessary. According to the SBA, an intermediary that both sides agree on – who doesn't have allegiances to either party – can serve as the negotiator, who also has final say regarding how assets are to be distributed.
However, at the same time, each state differs in terms of what paperwork needs to be filled out in order for a company to officially dissolve. The SBA recommends that partners check out their state's official website or their local chamber of commerce to see the steps involved. It's also smart to contact a business law firm, which can guide partners through the dissolution process and also draw up contracts that guard against future lawsuits.
Although a business dissolving may be in a company's best interest, no one likes to go through the process, especially if there are hurt feelings. The Law Offices of Donald W. Hudspeth, P.C. specialize in business dissolution and partnership disputes, providing expert guidance in a variety of scenarios including collections, breach of contract claims, licensing agreements, franchise fallout and business divorces. With over three decades of experience in business law, we can help make the liquidation process as painless as possible. Contact us today to arrange a no-obligation consultation.
Categorised in: Business Law, Dissolution & Partnership Disputes, Dissolving a Business
This post was written by