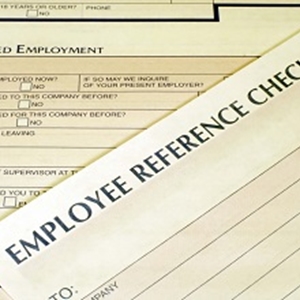 Businesses worldwide taking longer to hire, survey suggests
September 13, 2017 10:35 am
Leave your thoughts
With business owners increasingly reliant on their employees to ensure quality control and healthy levels of productivity, the hiring process is taking longer than it used to, with companies engaged in painstaking efforts to determine if individuals are good matches for open positions, a newly released survey suggests.
On average, the hiring order of procedure takes 23.8 days in the U.S., according to a new study performed and conducted by employment search engine Glassdoor. That's up slightly from 22.9 days in 2014 when a similar analysis was performed. It's also modestly higher than the global average, which is presently 23.7 days.
Brazil averages world's longest employment decision wait time
In other parts of the world, however, it's often much longer before businesses come to a decision on whether or not to hire. For instance, in Brazil, the average length of time is 39.6 days. At approximately four-and-a-half weeks, that's the longest period of all the countries included in the study. Second to South America's largest country is France at 38.9 days, with Switzerland following at 37.6 days and Italy and Belgium rounding out the top five nations where the hiring window is the lengthiest.
Why so long? According to Andrew Chamberlain, chief economist at Glassdoor, it often stems from red tape.
"Glassdoor's study found that the more regulatory hurdles companies face within their local labor markets, the more difficult it will be to hire – and fire – employees, directly impacting how long it takes to fill open roles," Chamberlain explained. "The longer it takes to hire, the greater the productivity loss for employers. And, the longer money is left on the table waiting for potential candidates."
Hiring process averages 32 days in Washington D.C.
Perhaps unsurprisingly, the nation's capital is where the application to determination window is the longest, with the process averaging 32.2 days in Washington, D.C., the study revealed. Meanwhile, the city where the fastest hiring decisions are made is in Kansas City, Kansas, averaging 16.9 days.
In addition to facing regulatory hoops, employers increasingly can't take statements on resumes at face value, as polling suggests more applicants are fudging the truth regarding their work-related experience or education. Almost half of respondents – 46 percent – in a recent OfficeTeam poll said they know of at least one person who hasn't been entirely truthful on his or her job application. That's up from 21 percent compared to 2011 when a similar survey was conducted. As for what resume elements were exaggerated, more than three-quarters cited work experience. Fifty-percent referenced job duties and 33 percent said educational accomplishments were misrepresented.
Brandi Britton, OfficeTeam district president, warned that business owners should make sure their employment interviews are thorough and the references applicants list are contacted for corroborative purposes. Otherwise, it could lead to hiring decisions they regret.
While corroboration is a key component to smart hiring decisions, so too is good communication – if not more so. At the Law Offices of Donald W. Hudspeth, P.C., while our background may be in business law, we also provide the practical tools companies need to find success in virtually every arena, including the hiring process, making it easier for managers to separate the proverbial "wheat" from the "chaff."
Categorised in: Asset & Liability Protection, Contracts & Transactions, Starting a Business in Arizona
This post was written by