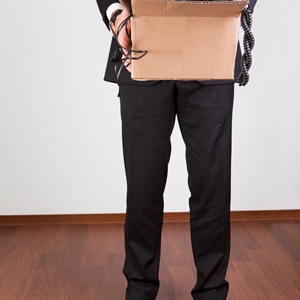 1 in 4 workers have misgivings about leaving former employer
August 22, 2017 11:50 am
Leave your thoughts
In what might best be described as a case of "seller's remorse," a substantial percentage of the nation's workforce regrets giving their two weeks' notice to a former employer, an indication business owners may not be using the right techniques to improve retention.
In a recent survey conducted by Accountemps, roughly one-quarter of respondents said they have left an employer for another opportunity, only to wish they hadn't made the move after all.
"Missing co-workers is the top reason why former workers regret leaving."
Why the change of heart? At 28 percent, the most common response was missing the friendships formed with colleagues and co-workers, with 27 percent saying they departed for reasons that, in hindsight, were unjustifiable.
Michael Steinitz, executive director for the staffing services firm, said weighing the pros and cons of leaving one job for another – so-called "job hopping" – can be an emotional roller coaster.
"Leaving one job and starting another is exciting, but it can also be a stressful decision," Steinitz advised. "If you're unhappy with your current role, carefully consider your options before you make a move you might regret later."
Higher salary top reason former employers would reconsider
Of course, there's nothing necessarily preventing regretful employees from returning to their former workplaces, but rueful former hires are typically loath to do so, the survey found. More specifically, more than half – 52 percent – said the only way they would return is if they were paid a higher salary, with 15 percent desiring a more flexible work schedule.
Performing exit interviews can serve as an effective way for business owners to get an idea of employee sentiment and adjust various perks designed to keep workers happy. Perhaps unsurprisingly, how much a job pays plays a pivotal role in workers deciding to stay with a company or seek greener pastures. According to a recent poll conducted by Adecco, nearly 80 percent of executives acknowledged salary was the most important influence on attraction and retention.
Majority of Americans say typical workday is passe
Additionally, workers are highly desirous of a better work-life balance. This can be accommodated through flexible work schedules. The typical 9-to-5 daily grind is outdated for many Americans, based on a newly released survey. In Washington, D.C., for example, nearly 75 percent of respondents said arriving at 9 a.m. and departing the office at 5 p.m. was behind the times. This sentiment was shared by a majority of respondents in other major metropolitan areas, including Chicago, Dallas, Houston, Miami and Philadelphia.
"Many companies fear that without a set schedule, employees will be distracted, not as engaged and less productive," said Rosemary Haefner, chief human resources officer of CareerBuilder, which commissioned the poll. "[In reality], the opposite is often true. A trusting work environment breeds more-loyal employees and increases efficiency as long as there's structure around it."
With a name like the Law Offices of Donald W. Hudspeth, P.C. you may think our services are legal in nature. While we do provide extensive legal services, they go far beyond that. In short, businesses are our business and can turn company problems – like retention – into strengths. Call or click for more information on a free, no obligation evaluation.
Categorised in: Business Law
This post was written by