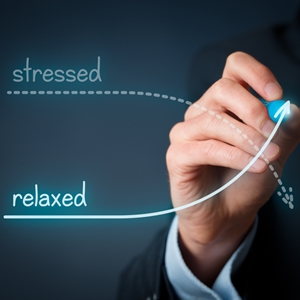 More business owners emphasizing work-life balance
June 30, 2017 11:37 am
Leave your thoughts
When it comes to the job elements that workers most desire, a living wage is chief among them. Having the money to pay the bills – along with some discretionary income left over for entertainment-related purchases – serves as an added incentive to increase productivity.
But ever increasingly on the employment perks totem poll is the ability to balance home life with work life. Based on a newly released survey, more business owners are making this possible.
9 in 10 say boss supports work-life balance
More than 90 percent of workers say their bosses promote their ability to achieve a healthy work-life balance, according to a new poll conducted by recruitment firm Robert Half Management. Additionally, more than half – 52 percent – indicated that they're better able to juggle the demands of the office with their home today than three years ago, thanks to their employers' increased sensitivity to overall well-being.
A happy staff is a productive staff, and employers are listening to the desires of their workforce. Work-life balance is particularly important to women. In a separate poll, conducted by Gallup, 60 percent of female respondents pointed to work-life balance as a "very important" component to their overall satisfaction with what they did for a living. The same response was also popular among men, only to a lesser extent at 48 percent.
"Employers and employees alike are emphasizing work-life balance," explained Tim Hird, Robert Half management executive director. "Managers can help by giving their teams more freedom over where and when they work, if possible, and providing greater autonomy. These efforts go a long way to improve job satisfaction and retention rates."
Stress is perhaps the biggest production killer of them all, and a number of workers say that this is an issue they experience routinely on the job. Indeed, more than 60 percent of workers indicate they can't help but feel burned out because of the pressure they're under, according to a recent poll conducted by CareerBuilder.
Like a bad cold or stomach bug, stress can be contagious, which is why business owners need to set an example, advised Rosemary Haefner, chief human resources officer at CareerBuilder.
"If you're a boss, it's important that you role model how to take a vacation," Haefner said. "If you're prone to answering every email and phone call that comes through on your own vacation time, consider the example you're setting for your team members."
Are employers following their own advice?
Polling suggests managers realize that how they approach balance is being observed by their employees. For the most part, though, workers indicate upper management is walking the walk. A combined 74 percent of respondents in the Robert Half survey characterized their bosses' work-life balance as either "good" or "excellent." This further establishes the accuracy of the CareerBuilder survey, namely that senior management feel the least amount of stress on the job among professionals overall.
As for how business owners can help their workers achieve a healthy work-life balance, the human resource experts at Robert Half Management offer a variety of suggestions. One of these is to go straight to the source – employees themselves. Asking workers directly what they need to make their jobs a bit easier – such as setting their own hours or the ability to work from home – can go a long way toward attaining balance.
Additionally, as previously referenced, business owners need to practice what they preach. Telling workers to "unplug" while they're on vacation may not be taken seriously when managers themselves respond to work-related emails during time-off periods or update financial reports.
Business owners are also advised to advertise how the company values work-life balance, as this perk may pique the interest of new hires on the employment hunt.
Those who prioritize work-life balance are excellent candidates for starting a new business. But laying the groundwork can be complicated when left to one's own devices. Here at the Law Offices of Donald W. Hudspeth, P.C., we specialize in the practical knowledge and strategic planning aspiring business owners need to get their companies up and running. For more information, contact us online by filling out the form or send an email to our offices in here in beautiful Phoenix, Arizona.
Categorised in: Business Law
This post was written by