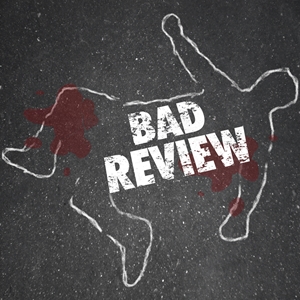 4 ways to deliver constructive criticism to problem employees
June 29, 2017 1:10 pm
Leave your thoughts
No job is void of undesirable elements. This includes being a manager or owning a business. Indeed, in a recent survey, conducted by staffing firm Accountemps, while most workers like their supervisors, nearly two-thirds said they weren't envious of their bosses' job titles, mainly because of the stress involved.
Perhaps no task is more unenviable than telling a worker he's failing to meet expectations. No one wants to hurt someone's feelings, particularly those who come highly recommended or who contribute to company morale and camaraderie.
That being said, the working world is a performance-driven environment and if an employee isn't cutting it, managers may have to sever ties. With the right feedback, however, problematic workers can get back on track.
Recently, Inc. Magazine offered a few tips on how to ensure criticism remains constructive so underperforming workers become more productive.
Clear communication is key
Ideally, every worker seeks to exceed expectations, applying maximum effort to even the most tedious of tasks. But a baseline needs to be established so they have a measuring stick. Before delving into the details of what workers are doing wrong, Inc. recommended making sure that the employee fully understands what's expected in terms of performance, how those expectations aren't being met and what the consequences are if this continues.
Timing is paramount
While there's no universal rule on when is the best time to address performance issues, sooner is better than later, Inc. advised. However, cool heads should always prevail, so if the performance issue is one that causes stress or anger, it may be better to hash things out at the end of the work day. Whenever the discussion comes, it should always be done in a closed setting so that work can proceed uninterrupted.
Avoid going tit for tat
Even when aiming to be constructive, criticism can be difficult to take and may be challenged if workers feel like they're being singled out. The natural reaction may be to match "fire with fire," restating why they're wrong and the justification for the reproval. This is where a "high emotional intelligence" is necessary, Inc. advised. Good managers stay calm, objective and resist counter-attacking. Arguing accomplishes nothing and may cause resentment.
Ask plenty of questions
Resolving an underperformance issue may be as simple as discovering that the worker doesn't have something specific to accomplish a task or function. Additionally, personal problems may be getting in the way. To discover the root of the problem, Inc. recommended asking lots of questions. This helps the worker to understand that he or she has the company's support and desire for success.
Running a business, particularly one with employees, is all about managing personalities and expectations. Here at the Law Offices of Donald W. Hudspeth, we provide legal services that help business owners accomplish their performance objectives. Our business lawyers have an in-depth understanding of what it takes to keep a company running smoothly, providing legal counsel in a variety of areas that include employee relations, contracts, compliance and regulatory protocols at the federal, state and local levels. Though we're headquartered in Arizona, our legal and business solutions services extend far beyond the Grand Canyon State.
Categorised in: Business Law
This post was written by