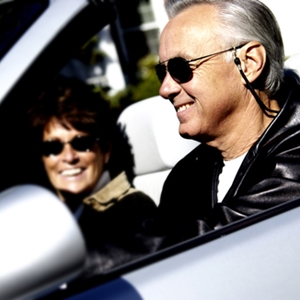 More boomers spurning retirement life for business life
April 26, 2017 12:27 pm
Leave your thoughts
An estimated 10,000 baby boomers – those born between the mid-1940s and mid-1960s – are retiring from their careers every day, according to government data reported by the Washington Post. Exiting the working world is something many people anticipate doing as they grow older, enabling them to accomplish the things they always wanted to experience – be it travel, recreational pursuits or home projects that have long held "back burner" status.
However, instead of riding off into the retirement sunset, many of these same newly retired baby boomers are becoming entrepreneurs – starting a new phase of their work-a-day lives.
"Baby boomers are launching businesses at twice the rate of millennials."
Baby boomers are two times more likely to launch companies than millennials, according to a recent survey conducted by Gallup. In the poll, 12 percent of respondents age 50 and older were entrepreneurs, versus just 5 percent of 18- to 35-year-olds. At more than 1 in 10, baby boomers now represent the fastest-growing age group who are starting companies.
Of course, budding entrepreneurs decide to become self-employed for a variety of reasons, be it added independence, a long-held goal or fulfilling a passion. Overwhelmingly, though, baby boomers' main justification for their ventures is to generate more income. More than 80 percent of baby boomer entrepreneurs pointed to earnings potential as the reason for their business-owning pursuits.
Assuming they're successful – which is never a guarantee – it's possible that baby boomers may never call it quits from their business owning careers. Indeed, approximately 55 percent of small-business owners have no intention of retiring, according to a separate survey also conducted by Gallup.
"'Millennipreneurs' few and far between
While entrepreneurial verve is alive and kicking amongst baby boomers, it's on life support among millennials. For men and women born between 1982 and 2000, only 4 percent are self-employed, according to educational services firm SCORE. As to why not, 40 percent of respondents said their current financial situation was ill-suited for small-business owning as a career path.
Baby boomers often face similar lending hurdles, but as the Gallup survey found, they're not letting those get in the way. Just 9 percent of boomer entrepreneurs considered it easy to obtain a loan, the proceeds going to a start-up's launch.
Youth have interest, but lack experience
Though entrepreneurship isn't as vibrant as it could be among millennials, budding business owners may be lying in wait. Roughly 40 percent of middle and high school students expect to own a company when they reach the appropriate age, Gallup researchers found in their analysis.
The problem, however, according to Gallup Chairman and CEO Jim Clifton, is today's youth don't have a whole lot of hands-on experience, something that they'll need if they want to turn their entrepreneurial aspirations into reality.
"Less than 5 percent of these students are participating in internships at companies or organizations," wrote Clifton, along with John Hope Bryant, founder and CEO of Operation Hope. "This is arguably the single biggest national failure of our leadership."
The survey's principal investigators were quick to note that "leadership" refers to society overall, including parents, guardians and adults in general.
Business owning is a rewarding career path, regardless of one's age. However, there are obstacles that can throw rookie entrepreneurs off course. The Law Offices of Donald W. Hudspeth, P.C., team has the resources, legal know-how and practical experience that provide business owners with the roadmap they need to find their destination. We also provide our clients with details on business frameworks and what's the best one to pursue, be it a corporation, partnership or LLC.
Categorised in: Business Law, Starting a Business in Arizona
This post was written by