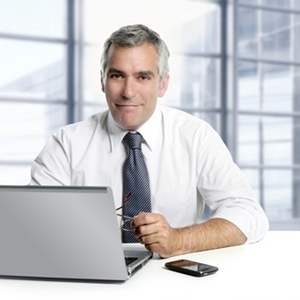 More small-business owners saying 'no' to retirement
April 14, 2017 11:50 am
Leave your thoughts
Many of the workers of today hope to be the retirees of tomorrow, riding into the post-career sunset to live happily ever after. But this isn't exactly the future a growing share of business owners envision. To the contrary, a majority have every intention of remaining in business well into their golden years – and are happy to do so, a newly released survey suggests.
More than half of small-business owners have no plans to retire – not just in the not-too-distant future, but ever, according to a poll conducted by Gallup. More specifically, 53 percent of respondents in the survey said that if money were no object, they'd still prefer working over closing their company in order to participate in retirement life. That's up from approximately 50 percent who indicated as much in a similar poll done back in 2010.
Even though a majority of Americans do want to stop working for a living at one point or another, an increasing number are putting off retirement until some time later on in life. The average age in which the typical worker anticipates retiring is currently 66 years, based on a separate survey data also released by Gallup. Back in 1996, the average was 60. The most recent poll revealed 30 percent of respondents anticipate working beyond the typical age of retirement.
"75 percent say they would live comfortably in retirement."
3 in 4 confident they could easily afford retirement
For many who plan on remaining ensconced in the working world after their mid-60s, it's often due to money conditions being less than favorable. However, that's not the case for a majority of business owners. In fact, more than three-quarters said that if they did decide to call it quits from their careers, they would have enough money to live comfortably, Gallup detailed from the survey. Just 21 percent said they would likely run into financial issues, potentially altering their style of living.
Small-business owners' streak of ambition may stem from how they're feeling things are going for them financially. In March, the most recent month with available data, the National Federation of Independent Index' Small-Business Optimism Index logged a reading of 104.7, down slightly from the previous month.
"Small-business owners remain optimistic about the future of the economy and the direction of consumer confidence," said NFIB President and CEO Juanita Duggan. "We are encouraged by signs that optimism is translating into economic activity, such as capital investment and job creation."
Sentiment up sharply since recession
Bill Dunkelberg, chief economist with the NFIB, indicated that the index – in accordance with business owner sentiment – is maintaining its momentum, especially when compared to where the measure stood in the aftermath of the Great Recession. In late 2008 and throughout 2009, NFIB's business owner optimism index plummeted, holding in the 80 to 90 range and didn't crest 100 until 2015.
Much like the economy's function, retirement prospects aren't set in stone. They're vulnerable to change, due to financial conditions that can't be avoided or sentiment that has entrepreneurs believing retirement may be in their best interest after all. However, retirement comfort may be compromised when assets aren't protected. The Law Offices of Donald W. Hudspeth P.C.,specialize in asset protection by helping business owners take the steps they need to avoid liability.
Categorised in: Asset & Liability Protection, Business Law
This post was written by