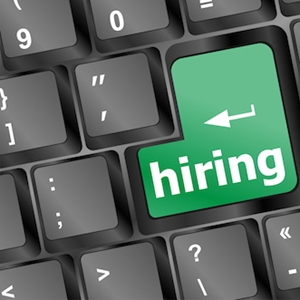 4 tips to landing highly qualified workers
March 7, 2017 11:16 am
Leave your thoughts
With the national unemployment rate now well below 5 percent, according to the U.S. Department of Labor, it's safe to say that employers are hiring again. In fact, the private sector alone has registered more than 70 consecutive months of job gains. The trend is expected to continue, as a majority of entrepreneurs intend to increase the size of their ranks over the next five years, Babson College reported from its own polling.
Yet while individuals are being hired and positions created, employers are having a difficult time finding candidates that fully satisfy the requisite qualifications.
As a result, businesses are devoting more resources – both in time and money – toward training. Indeed, 25 percent of respondents in a joint survey done by The Wall Street Journal and executive advisory organization Vistage said they were spending "significantly more" time on training today than they were this time last year.
Complicating matters further is the fact that unemployment has diminished, so there aren't as many people who are actively looking for work.
"Nearly half of all small-business owners struggle with finding qualified workers."
Small-business owners in particular have had similar struggles. According to polling done by the National Federation of Independent Businesses, more than half of owners indicated they are hiring, with 47 percent saying good help was hard to find.
Bill Dunkelberg, NFIB chief economist, noted how the skills gap is affecting many companies in a variety of industries.
"Fifteen percent of small business owners said that finding qualified workers was their single biggest problem," said Dunkelberg, referencing NFIB's recent survey. "That's an increase from the previous month and more proof that the labor market is getting tighter."
Slim employee pickings though there may be, smart strategies can separate those who have what it takes from those that don't. The following are a few of them:
Promote benefits and be willing to negotiate
Numerous polls corroborate the fact that job seekers give high regard to workplace perks, be them insurance, vacation time or work-from-home opportunities. And business owners have taken notice. Nearly 45 percent of chief financial officers say they're more open to negotiating non-monetary benefits, such as additional days off, telecommunication options and workplace wellness, according to a survey done by Robert Half.
"Facebook and Twitter can serve as vast repositories for qualified hires."
Scour social media
Social media has never been more prevalent than it is today. By some estimates, as many as 290 million internet users log on to Twitter each month, according to Entrepreneur Magazine, and 890 million per day on Facebook. In addition to finding out what their friends are up to, social media users provide details on their likes, interests as well as their bona fides. Recruitment firms highly recommend taking advantage of social media to learn more about potential hires.
Start employee referral program
Generally speaking, people like to associate with those who are similar to them. Thus, business owners who have indispensable workers on staff would be wise to tap into their employees' circle of friends. Experts suggest implementing an employee referral program, where workers are rewarded for recruiting people they know who work hard and have the appropriate skills needed to handle positions effectively.
Prioritize stress management
Stress and high-pressure jobs seem to go hand in hand. In fact, 60 percent of today's labor force say they deal with stress more often now than they did this time five years ago, according to a recent poll conducted by Accountemps. Too much stress is counterproductive to productivity, and can often be crippling. Business owners are advised to prioritize stress management so workers understand that their bosses have their backs and are looking out for their best interests, wanting nothing more than to see them succeed. Employees may then be more inclined to relay this information to friends of theirs who are out of work but highly qualified for job vacancies.
Employment contracts can not only serve as attractive recruitment tools, but aid in retention as well. The Law Offices of Donald W. Hudspeth, P.C. specializes in employment law and can help business owners determine the best path forward to build a highly productive staff.
Categorised in: Business Law, Starting a Business in Arizona
This post was written by