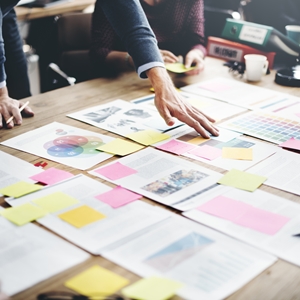 Leaving Your Job To Form A Startup
January 11, 2017 2:02 pm
Leave your thoughts
If you're thinking about quitting your job with the goal of starting your own business, you're not alone. Many people try this every year – and some even succeed. The process of shifting from full-time employment to business ownership can be a complex and stressful one, but also rewarding in the end.
Those who choose this path will sometimes set up businesses that are similar to their former employers – in effect becoming competitors. It makes sense – after all, if you already have experience in one area, why not build on it? But this can also lead to problems, particularly in the realm of tech startups.
As pointed out by an article in Tech Crunch, former employees who seek to form their own businesses need to be acutely aware of any contracts they signed at their most recent place of employment. In many places, intellectual property law protects businesses from losing a competitive advantage to former employees who may know company secrets and wish to leverage them.
Many contracts have non-compete agreements. They may also have specific stipulations regarding any work done for a startup that people do while still employed at their former company. Even if this work is not done during work hours, it may count as company property, creating complications for any future startups.
Are you looking to start your own business in Arizona? The Law Offices of Donald W. Hudspeth, P.C., have years of experience guiding entrepreneurs through the formation of new businesses. We'll help you navigate the numerous complexities of intellectual property law to get you off on the right foot. Call us today to learn more.
Categorised in: Intellectual Property Law
This post was written by