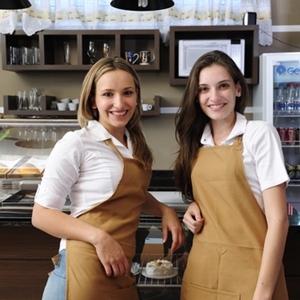 How To Scope Out Business Competition
December 15, 2016 11:24 am
Leave your thoughts
Rarely does an entrepreneur have a completely unique idea. Most likely, if you are starting a business, you are putting your own spin on an existing idea that you believe you can execute better than anyone else.
This can be a successful approach, but it is important to scope out any glaring obstacles before making an investment of time and money. That includes getting a feel for the competition. Chances are, you won't be the only person trying a single idea in your market, and you'll need to plan around that.
Here are some tips for assessing your competition:
Do some price scouting. When setting your price levels, you need to make choices that will help you stay competitive while still keeping you in business. Inc. Magazine suggests creating a list of all competitors in the area and making a note of their prices and offerings. Then, get online and do more detailed searches of business data aggregators.
Talk to your staff. If you're in a competitive industry, there's a good chance that some of your staff members have worked for similar companies in the past. If they're experienced, they may have some ideas about how your type of business can succeed.
Think several moves ahead. Continue paying close attention to your competition – especially how they react to your moves. You'll eventually get to a point where you can predict their reactions and use that foresight for future planning.
Are you looking to start your own business in Arizona? The Law Offices of Donald W. Hudspeth, P.C., have years worth of experience guiding entrepreneurs through the formation of new businesses. Call us today to learn more.
Categorised in: Starting a Business in Arizona
This post was written by