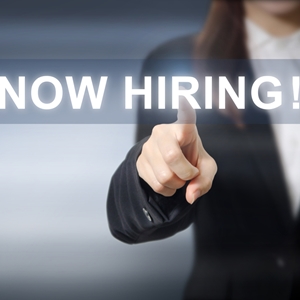 When Is It Time To Hire Your First Employee?
November 15, 2016 4:31 pm
Leave your thoughts
When you first start your business, you'll probably end up handling most tasks yourself, or along with your business partners. But, if you are successful and experience real growth, you may soon reach a point where you need additional help.
Hiring your first employee is a big step forward for any business, and it adds yet another layer of responsibility on top of what you are already contending with. Making a hire is also a big risk, one that can either pay off handsomely or be quite costly.
You'll want to make sure you do this right. Here are some signs that your business is ready for its first employee:
You need a particular skill set. Maybe you identified a completely new revenue stream opportunity. Or maybe there are tasks that need doing that you don't know how to complete on your own. This is the time to hire a new person, and a jack-of-all-trades might not do. Put the word out for applicants who have experience with the tasks in front of you.
You're turning down business. It's not easy to run a small company, and you should be accepting as many new clients as possible to build a brand for yourself. But this is hard when you have limited time and energy to take on new jobs. Bring someone else on board to lighten the load.
You aren't living up to your potential. Have your clients noticed that your work is getting shoddier? You don't want to force them away. Get some help so you can stabilize the business.
Are you looking to start your own business in Arizona? The Law Offices of Donald W. Hudspeth, P.C., have years worth of experience guiding entrepreneurs through the formation of new businesses. Call us today to learn more.
Categorised in: Starting a Business in Arizona
This post was written by