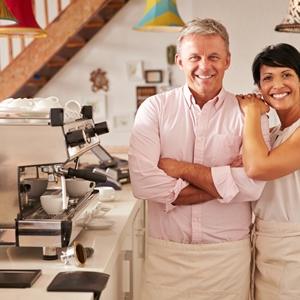 Arizona celebrates it's 'Independents' with annual independent businesses week
July 12, 2016 1:32 pm
Leave your thoughts
The Phoenix area just wrapped up the 11th installment in Local First Arizona's Independents Week campaign, a week-long celebration of locally owned and operated independent businesses. Running from June 25 through July 4, the celebration featured events in Phoenix and Tucson, as well as the return of the Golden Coupon – a downloadable coupon offering 20 percent discounts at hundreds of locally owned restaurants, including House of Tricks, Beckett's Table, Craft 64, and ZuZu at Hotel Valley Ho.
"Arizona residents were encouraged to take a pledge to 'Buy Local.'"
"People want to go somewhere new and cool and interesting and I think the independent shops tend to have more to offer in terms of that vibe and that feeling," Tim Bishop, co-owner of the newly opened Dig It Urban Gardens and Nursery in Phoenix, told KJZZ. Indeed, many business owners echoed this sentiment, saying that small businesses added much needed character and diversity of products to the local market – as well as strengthen the Arizona economy via taxes and job creation.
"We've spent over $1.1 million in wages over the last 10 years," Bill Sandweg, owner of the central Phoenix Copper Star Coffee, told KJZZ. "We have contributed over a quarter million dollars to the state of Arizona for sales tax and I think it's over $50,000 or $60,000 for the city of Phoenix."
The Phoenix New Times reported that, throughout the week, Arizona residents were encouraged to take a pledge to "Buy Local," which in turn entered them in a raffle drawing to win a grand-prize Prescott staycation package that included a one night stay at the Hassayampa Inn. Events included the Food Crawl at the Food Hall on Saturday, June 25 and the Independents Week Pub Crawl Sunday, July 3. Both events offered discounted food and drink from various local vendors.
The Law Offices of Donald W. Hudspeth, P.C. is here to help local business owners with all their legal needs. For expert advice from the top Arizona business lawyers, contact us today.
Categorised in: Arizona LLCs, Business Law, International Business Law, Starting a Business in Arizona
This post was written by