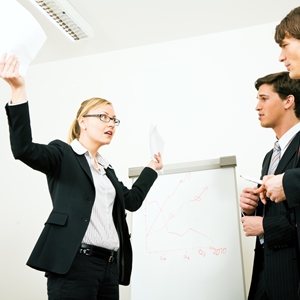 A guide to the different forms of dispute resolution
March 21, 2016 1:16 pm
Leave your thoughts
Whether it is between two different businesses, a business and their supplier, businesses and consumers or between partners within a single business, the swift resolution of disputes is key to ensuring all parties keep court costs to a minimum while having their concerns legally addressed. They are many paths to dispute resolution, including the burgeoning field of alternative dispute resolution (ADR) clauses written into many business contracts. Below are just a few of the ways that two parties can seek resolution to disputes:
"They are many paths to dispute resolution."
Negotiation
Negotiation is the most basic and common of means to settle a dispute. All parties involved in the dispute voluntarily communicating directly — often with the assistance of legal counsel — their stated desires for resolution and offering concessions that they believe are fair in hopes of resolution. It typically takes place outside of a court room and there are no specific rules or regulations guiding the proceedings.
It can occur before, in the midst of or even after the conclusion of legal proceedings. All that matters is that both parties settle on a mutually acceptable agreement — with this agreement becoming binding and enforceable when put forth as a contract.
Mediation
If traditional negotiation fails or is not an option, mediation may be required. Mediation entails both parties in dispute going before a impartial person (the mediator) to get an outside perspective. The mediator — unlike a judge — can not enforce a resolution or make an official mandate, but merely guides the process and acts as a go-between between the parties, often meeting separately if needed. The mediator asks probing questions of both parties and explores potential compromises that may be mutually acceptable.
Mediation is often written into a variety contracts as a preferred — and agreed upon as stipulated by the contract — form of dispute resolution. Mediators are typically individuals with some legal expertise as well as familiarity with the industry in question. At the end of the proceedings, the mediators may offer a recommendation for resolution, but this recommendation is not binding until both parties agree to it and a contract is signed.
Arbitration
Arbitration is similar to mediation in that an impartial party weighs in on the dispute — but unlike mediation, the impartial party (the arbitrator) has significant direct power over the proceedings and its resolution. Arbitration is typically conducted in a manner similar to a legal proceeding in that both sides present their arguments and evidence to support their arguments. Also like a court case, one side is likely to prevail while the other loses.
This is in part due to a possible agreement before entering arbitration that the arbitrator's decision is considered binding by both parties. This gives limited appeal options to either party should the arbitrator decide on a resolution that doesn't favor them. Nonbinding arbitration is also possible, with the proceeding being very much the same except that the arbitrators decision is only enforceable if agreed to by all parties. While resolutions can be contested in court, public policy general favors arbitration — meaning the courts are much more likely to uphold the ruling of the arbitrator.
Arbitration is a common feature of many contract clauses and are designed to resemble court proceedings while saving the time and expense of them. As such, it is highly recommended that both parties be represented by a qualified attorney familiar with local regulations governing arbitration. In Arizona specifically, two sets of law govern arbitration, including the Federal Arbitration Act, and the Arizona Revised Uniform Arbitration Act.
Having legal counsel that is well-versed in the ways these two laws impact and guide arbitration proceedings, as well as experience dealing with other forms of ADR, can help you be on more solid footing going into your dispute resolution. Contact Law Offices of Donald W. Hudspeth P.C. today to arrange an initial consultation on any business-related alternative dispute resolution matter.
Categorised in: Business Law, Contracts & Transactions, Dissolution & Partnership Disputes, Litigation
This post was written by