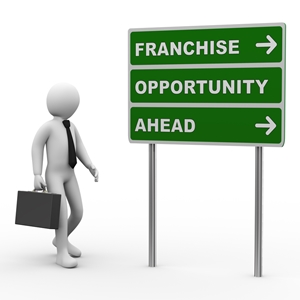 The facts about owning a franchise
February 17, 2016 2:57 pm
Leave your thoughts
For entrepreneurs looking to go into business for themselves, one of the simplest ways to get off the ground is to own a franchise. A franchise is a business owned by a single person or institution (the franchisor) who licenses out the opportunity to use their brand and other associated materials for an individual owner/operator (the franchisee) to use to start a business.
With purchasing a franchise comes certain advantages and disadvantages.
A franchise is a fast and relatively straightforward way to launch a business with many of the important steps already taken care of. For the franchisee, the ability to leverage an established product or service which may already enjoy widespread brand-name recognition gives an owner/operator the benefits of a pre-sold customer base that might ordinarily takes years to establish.
With purchasing a franchise comes certain advantages and disadvantages:
Advantages
Buying a franchise is often a relatively minimal investment compared to starting a business from scratch and comes with a built in audience and brand recognition. The franchise comes with a tried and tested business model, taking much of the guesswork out of figuring out how to run your business. Additionally, the franchise fee may also include the cost of branding materials, proprietary hardware and advertising as well as launch and ongoing training, support and business leads.
Disadvantages
A franchise, while offering a degree of independence, is overseen by the larger franchise structure. As part of the franchise agreement, there are often limits and restrictions set as to how the franchise is allowed to operate, what kinds of products and services can be sold, pricing and geographical territory. This means that if a franchise is found to be in violation of the franchise agreement, the license can be revoked and the business shuttered.
Trust the expert business attorneys at The Law Offices of Donald W. Hudspeth, P.C. to help you handle any and all franchise litigation.
Categorised in: Business Law, Dissolving a Business, Litigation, Starting a Business in Arizona
This post was written by