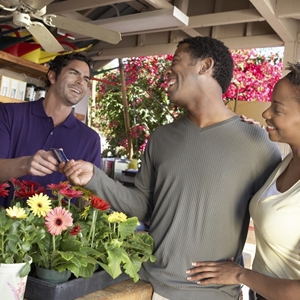 Tips for buying a business for a first-time buyer
January 6, 2016 11:39 am
Leave your thoughts
Owning your own business is part of the American dream. Not everyone needs to start their business and build it from the ground up, however. For investors looking to become entrepreneurs, one way of entering the marketplace is by buying a business. Compared to starting a business, this comes with its own unique perks and challenges.
When considering buying an existing business, take the following tips into consideration:
Take your time
Locating the business that you feel strong enough to invest in will take time, and for good reason. Like purchasing a home, a business is going to be an asset that will take years to fully mature. Most buyers spend roughly 18 months looking for the right business. Be diligent in your efforts, but do not spend so long looking that you get discouraged.
Consider your financing options
Not every business needs to be purchased entirely with your own funds. Explore your options as relating to loans or some form of shared financing through the seller. Some sellers will entertain a partial seller financed option or a "earnout" where they the pay out fluctuates up or down depending on the performance of the business for an agreed-on period after close of escrow.
Factor in "makeover" costs
More than just owning the business, you need to make it your own. Evaluate the company as it stands and determine what needs to be changed when you put your stamp on it. Adjust your offering price based on mitigating that cost.
One of the most important things you can do to help ensure your purchase goes smoothly is to enlist the assistance of an expert Arizona business attorney. Contact the business lawyers at The Law Offices of Donald W. Hudspeth, P.C. today to get started.
Categorised in: Arizona LLCs, Business Law, Starting a Business in Arizona
This post was written by