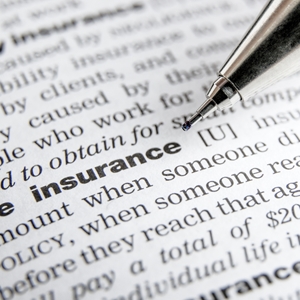 Are my assets protected if I have insurance?
December 11, 2015 9:20 am
Leave your thoughts
As a business owner, certain occupational hazards come with the territory. Namely: the need to pay off business creditors, vendors or lawsuits arising from operational risk. But one risk that should never come standard is the threat to your personal assets from the liability to pay off your business debts. Likewise, personal creditors may attempt to seize on your business assets to pay off debts, potentially destroying the business you've worked so hard to build. And while many insurance providers may mitigate against some risk, the gaps in asset liability protection may leave you vulnerable.
"One risk that should never come standard is the threat to your personal assets as a liability to pay off your business debts."
The truth about insurance is that it cannot possibly shield you from all risks. Since most policies are customized to have you opt in to pay to protect against certain risks, unforeseen circumstances may leave you unprotected and with no recourse. Some common risks may not even be an option for coverage. These "uninsurable risks" may include punitive damages, punishment awarded when the behavior of the defendant is deemed "especially harmful" or negligent. If, for instance, a customer slips and falls at a business on a hazard that has also hurt other customers in the past, a judge may award the claimant additional punitive damages to be paid out of pocket by the business owner.
Even worse, insurance may not cover one of the most devastating things many businesses face that can lead to debt: disruption of business and economic downturn. Even if the factors are out of your control, your insurance provider won't step in to help pay bills if your business is rendered inaccessible (yet unharmed) by some unforeseen event or if customers stop coming.
Protecting your personal assets requires careful legal steps during the formation of new businesses. The Arizona business attorneys at The Law Offices of Donald W. Hudspeth, P.C. are here to help. Call us today to get started.
Categorised in: Arizona LLCs, Asset & Liability Protection, Business Law
This post was written by