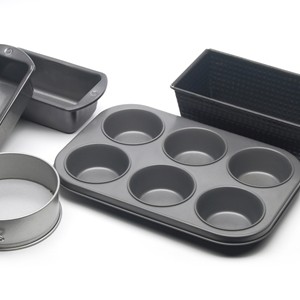 Pepperidge Farm sues Trader Joe's over Milano cookie copyright infringement
December 8, 2015 4:10 pm
Leave your thoughts
Cookie manufacturer Pepperidge Farm is suing the popular grocery store chain Trader Joe's over a cookie they say infringes upon the copyright to their popular "Milano" cookie.
The Milano cookie is crispy oval-shaped vanilla cookies with a chocolate crème filling, a style that Pepperidge Farm copyrighted in 2010 and has generated hundreds of millions of dollars of revenue in the last decade for the Campbell Soup-owned subsidiary. The claim has been filed in New Haven, Connecticut federal court, with Pepperidge Farm stating that Trader Joe's is "damaging product goodwill" and confusing shoppers through its sale of Trader Joe's Crispy Cookies. The Trader Joe's Crispy Cookies are also sandwich cookies that contain a chocolate creme filling and are alleged to mimic "an overall oval shape" of the Milano, as well as mimic Pepperidge Farm's packaging.
"The acts of Trader Joe's have been malicious and calculated to injure Pepperidge Farm," reads the suit. The company accuses Trader Joe's of trading on the goodwill and prominence of the cookie. Trader Joes has not commented on the litigation, though the company is known for their products seemingly designed to mimic other products, including the "Joe Joe's" sandwich cookie—which visually is virtually indistinguishable from an Oreo.
"Joe Joe's often evoke a visual comparison to a different chocolate wafer cookie," says the advertising material issued by Trader Joe's. "The visual resemblance, however, is where the similarities end."
"The trust Pepperidge Farm has built with consumers is of utmost importance to us," said a Pepperidge Farm spokesperson. The company has requested a halt to sales of the Trader Joe's cookie, plus compensatory and punitive damages.
Categorised in: Asset & Liability Protection, Intellectual Property Law, Litigation
This post was written by multi_admin