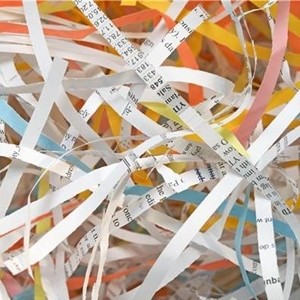 The threat of business identity theft
November 10, 2015 2:20 pm
Leave your thoughts
While awareness of personal identity theft is steadily growing, corporate and business identity theft is also on the rise. Entrepreneurs and businesses of all sizes are becoming the target of scammers who assume the identity of a business and defraud them for their own gain.
"What is particularly disturbing about this trend is the significant dollar amounts involved," says Robert Strezze, Senior Risk Analyst at Dun & Bradstreet. "It's not unusual for the losses to be in the mid-six figures by the time the criminal activity is detected."
Simple mistakes, errors or omissions made by business owners can result in scammers moving in to fraudulently assume operations—including opening up credit accounts using the information they illegally obtain. Here are a few ways to protect your business from the threat of identity theft.
File annual reports on time every year. Filing a report of your business' sales and expenses every year will give you a federal and state paper trail to establish your real operating overhead.
Run business credit checks regularly. Follow the same rules for your business as you would your personal credit: obtain periodic reports from the major crediting agencies to determine if there have been any unauthorized credit requests.
Formally withdraw from states you no longer do business in. If you aren't ready to dissolve your business, formally withdrawing allows you to simply cease operations in a particular state—and bar others from doing business in a state using your name.
Legally dissolve defunct businesses. An inactive business that has not been legally dissolved with IRS remains vulnerable to ID theft. Make sure all papers are properly filed with the appropriate authorities to prevent a scammer to swoop in and operate without your approval.
The Law Offices of Donald W. Hudspeth, P.C. offer resources and guidance for entrepreneurs looking to go into business. Contact us today to get started.
Categorised in: Arizona LLCs, Asset & Liability Protection, Business Law, Dissolution & Partnership Disputes, Dissolving a Business, International Business Law, Starting a Business in Arizona
This post was written by multi_admin