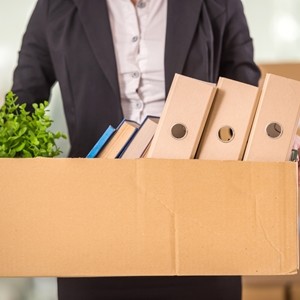 Study shows Arizona a top California business relocation destination
November 10, 2015 2:19 pm
Leave your thoughts
A recently published seven-year Spectrum Location Solutions study of companies leaving California revealed that Arizona was part of the top three destinations for relocation. Arizona came in at number three, behind Texas and Nevada.
"Companies moving to other states save 25 percent to 35 percent of operating costs compared to California costs," says Joseph Vranich, author of the report. "As California's business climate worsens, chances are that more companies will seek places that are friendlier to business interests."
This mass migration has seen nearly $68 billion in capital diverted to other states, with Los Angeles County losing the most companies, followed by Orange (Anaheim and Irvine), Santa Clara (Silicon Valley), San Francisco and San Diego counties.
Lower operating costs seem to be driving much of the migration: Current median rent per square foot for office space in Scottsdale is $179, versus $598 in San Francisco. Arizona's pro-business climate has also helped, with lowered taxes, eased regulations and incentives like the Arizona Innovation Challenge, which awards $250,000 grants — $3 million annually—to tech entrepreneurs.
"We build bi-lateral business relationships between the two states," says Arizona Commerce Authority (ACA) President and CEO Sandra Watson, "to ensure that California companies are aware of Arizona's business-friendly environment as they're considering locations in which to scale their operations."
For businesses looking to set up shop in Arizona, the expert legal guidance of The Law Offices of Donald W. Hudspeth, P.C. can ensure that your company operates in compliance with local regulations. Our Arizona business attorneys can assist you with every aspect of organizing your business legally and protecting your assets.
Categorised in: Arizona LLCs, Asset & Liability Protection, Business Law, C-Corporations & S-Corporations, Dissolving a Business, Starting a Business in Arizona
This post was written by multi_admin