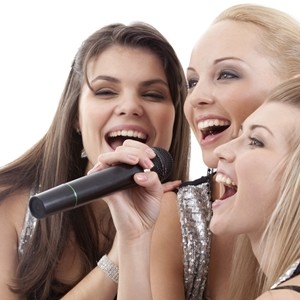 Taylor Swift sued over 'Shake It Off' lyrics for $42 Million
November 2, 2015 5:41 pm
Leave your thoughts
R&B singer Jesse Braham, whose stage name is Jesse Graham, has filed suit against pop superstar Taylor Swift alleging infringement on his intellectual property when she she plagiarized lyrics from his song "Haters Gone Hate" to form the basis of her hit 2014 song "Shake It Off." Graham is suing for $42 million.
"Her hook is the same hook as mine," said Graham to the New York Daily News. "If I didn't write the song 'Haters Gone Hate,' there wouldn't be a song called 'Shake It Off.'"
Graham, representing himself in the case, claims the line in his song "Haters gone hate, playas gone play / Watch out for them fakers, they'll fake you everyday" is being plagiarized in the chorus of Swift's song. "Shake It Off"'s chorus contains the line "Cause the players gonna play, play, play, play, play. And the haters gonna hate, hate, hate, hate, hate."
Graham is also seeking that his name be added as a writer on the track in addition to monetary compensation. He claims to have spoken to Swift's record label, Big Machine, four or five times regarding the alleged infringement—where he asked for a selfie with Swift in addition to being credited as writer.
"At first I was going to let it go," said Graham, "but this song is my song all the way."
Graham has also announced plans to sue CNN over the cable network's morning news show "New Day", which he claims to be based on the title of his New Day Worldwide organization.
The lawyers at The Law Office of Donald W. Hudspeth, P.C. have extensive experience with entertainment law and litigating the infringement of music copyrights. If you believe that your intellectual property has been plagiarized, stolen or otherwise infringed upon, contact us today.
Categorised in: Entertainment Law, Intellectual Property Law, Litigation
This post was written by multi_admin