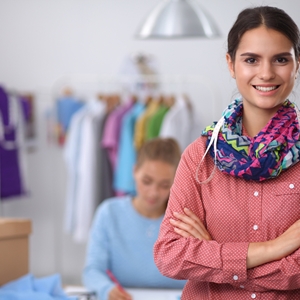 Number of Arizona Hispanic-owned businesses doubles
October 9, 2015 7:12 pm
Leave your thoughts
According to an annual report released by The Arizona Hispanic Chamber of Commerce (AHCC), the number of Hispanic-owned businesses in Arizona has been growing exponentially—having nearly doubled since a less than a decade ago. Providing an overview of the state of the Hispanic market in southern Arizona, as well as statewide and nationally, the report is intended to help businesses better target the growing customer base in the area.
"This information allows you to make data-driven decisions," said AHCC President and CEO Gonzalo de la Melena Jr. "Choices on your market entry strategy, your growth strategy, your spending strategy, your investment decisions."
Pointing to the rise in graduation rates for Hispanics across the state, the report paints an optimistic picture: Hispanic-owned business overall have doubled statewide since 2007, while the number of Latina-owned businesses has tripled. Even still, earnings for Hispanic-owned business were comparatively small—on average only about $100,000, compared with $500,000 for non-Hispanic businesses.
"We're a small-business state; small business drives our economy," said Mónica Villalobos, vice president of the chamber. "So we really need to promote and provide resources and tools to help Hispanic-run businesses grow because that's the future of our economy."
"Tucson and southern Arizona are vital to Arizona's overall economic prosperity, especially as it relates to our fast-growing partnership with Mexico," said de la Melena. "We're proud to deliver the message that Arizona's future is inextricably linked to the economic health of its exploding Hispanic population."
This "exploding" population is also linked to increased economic sway: This year alone, Hispanics in Arizona spent $40 billion, part of $1.5 trillion nationally. And the group outspends non-Hispanics in a wide variety of industries, including clothing, food, medical services and motor vehicles.
Our Arizona business attorneys are here to help you get your business up and running. Contact The Law Offices of Donald W. Hudspeth, P.C. for a consultation.
Categorised in: Arizona LLCs, Starting a Business in Arizona
This post was written by