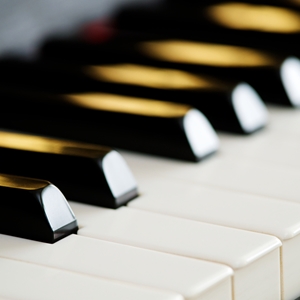 Hozier launches suit refuting "Take Me to Church" plagiarism claims
October 6, 2015 3:36 pm
Leave your thoughts
Following the release of a Youtube video produced by Canadian musician Chilly Gonazles that points out the similarities between Irish singer and pop star Hozier's hit song "Take Me to Church" and the song "How Come You Never Go There," by the artist Feist, Hozier (real name Andrew Hozier-Byrne) has lodged a defamation case against Gonazles in the High Court of Ireland.
The video (which has subsequently been removed) was produced by Gonazles as part of his BBC Pop Masterclass series on Youtube. Gonazles, who is a collaborator with and self-described "good friend" of Feist, deconstructs both songs at the piano and proceeds to enumerate the various ways the two songs are similar—as well as pointing out that the Feist song was released almost two years earlier than Hozier's "Church."
"This sounds quite familiar to me, I must say," said Gonzales said in the clip. "This very slow and noble triple time and those sad chords. I think I know what it might be."
"Doesn't look so good does it? 'Take Me To Church'? Maybe Feist should take him to court," he added.
In a statement to the Irish edition of The Sunday Times, Hozier's management has since called Gonazles' claims "groundless, scurrilous and tantamount to character assassination." They confirmed that they will be initiating legal action to refute claims of infringement on Feist's music copyrights.
Gonzales is credited as performing piano on the best-selling album "How Come You Never Go There" came from and has toured with the artist in the past. Many have speculated that Hozier may be initiating litigation to establish ownership and avoid the kind of costly intellectual property infringement that resulted in a $7.4 million judgment against singer Robin Thicke and producer Pharrell Williams over claims that they ripped off Marvin Gaye to create their hit "Blurred Lines."
Asset protection is vital for artists and creators. If you believe your work has been plagiarized and someone else is making money off your intellectual property, contact the entertainment law professionals at The Law Offices of Donald W. Hudspeth, P.C. today.
Categorised in: Entertainment Law, Intellectual Property Law, Litigation
This post was written by