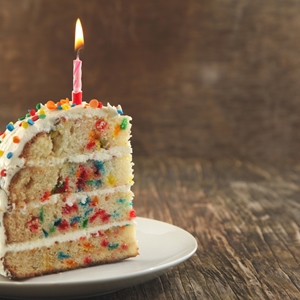 "Happy Birthday" ruled to be in the public domain
October 5, 2015 11:26 am
Leave your thoughts
In a case involving one of the most iconic songs in the English language, the copyright held by Warner/Chappel Music Group to the song "Happy Birthday to You" has been ruled invalid by the U.S. District Court for the Central District of California. The 122-year-old song was ruled to be in the public domain according to a summary judgment (which allows a judge to rule without a trial) and allows for the song to be used freely without license—a loss of $2 million in annual fees for Warner.
The suit was filed in 2013 by documentary filmmaker Jennifer Nelson, who claimed that "Happy Birthday" belonged in the public domain. This claim ended up being born out by documents provided by Robert Brauneis, co-director of G.W. Law School's intellectual property law program, who wrote a paper in 2010 about the copyright of the song. Brauneis pointed to the fact that the lyrics to the song as written in 1893 by Mildred and Patty Hill and copyrighted the Clayton F. Summy Company (later bought by Warner) were never officially copyrighted—the copyright instead focusing on the melody, which had been in the public domain for years.
"I went to a number of archives and found a lot of information that I thought hadn't been published before, about the history of the song and about the history of the two sisters who composed at least the predecessor to 'Happy Birthday to You,' a song called 'Good Morning to All,'" said Brauneis, who claims that increasing frequency of intellectual property litigation due to the internet inspired him to get involved.
"The rise of the Internet made copyright laws relevant to individuals, even in a private capacity" he said. "Suddenly, it became a part of all of our daily lives and that was really interesting to me."
If you are in the middle of a copyright dispute, or if you think someone else is profiting from your own work, it is vital you speak to a skilled business attorney. A lawyer can ensure your rights are protected.
Categorised in: Entertainment Law, Intellectual Property Law, Litigation
This post was written by