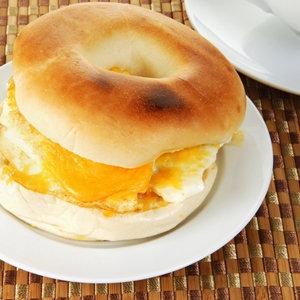 Government supported egg lobby tries to scramble food startup
September 29, 2015 11:55 am
Leave your thoughts
A government-appointed agricultural group just tried to cripple a Silicon Valley-based food startup after realizing the organization represented what they described as a "major threat" and "crisis" to the the $5.5 billion egg industry.
In a conflict of interest on how it should be able to spend government funds, the American Egg Board (AEB) attempted to put together an attack on Hampton Creek, a food startup that's developed a low-cost, plant-based egg alternative as well as Just Mayo, a mayonnaise alternative.
The information was obtained through a series of emails made available by the Freedom of Information Act. In the emails, a U.S. Department of Agriculture official colluded with egg industry executives to put together an attack on the food innovator. They were found by Ryan Shapiro, a Freedom of Information Act specialist at MIT.
Among the attacks outlined in the email exchange:
The AEB tried to have Just Mayo blocked from sale at Whole Foods, asking connections to use their influence to get the vendor to stop supporting to product.
The U.S. Department of Agriculture official suggested the AEB try to get the FDA to take action against Just Mayo.
Several of the emails even jokingly threatened violence against Hampton Creek's founder. Mike Spencer, an executive VP at Hidden Villa Ranch, went as far as asking other collaborators "Can we pool our money and put a hit on him?"
The emails in question totaled over 600 pages.
No matter where you are with your company, it's important to contact a skilled business attorney as soon as possible. A lawyer can help protect your rights in case of litigation, and get you just compensation.
Categorised in: Business Law
This post was written by