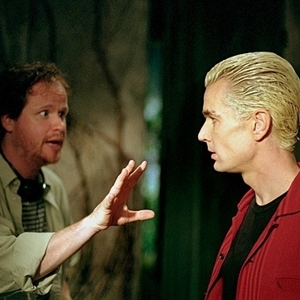 Joss Whedon victorious in $10 million Cabin in the Woods suit
September 28, 2015 5:42 pm
Leave your thoughts
A judge has just thrown out a $10 million copyright infringement lawsuit filed by Peter Gallagher (not to be confused with the OC actor of the same name) against Buffy/Firefly/Cabin in the Woods creator Joss Whedon. His suit argued the Whedon's 2012 horror/comedy film The Cabin in the Woods infringed on his own work, "The Little White Trip: A Night in the Pines."
Gallagher's suit alleges that "Cabin bore numerous similarities to his book.."
The court, and Judge Otis Wright, however, didn't see it that way, and ultimately decided that, while the two pieces contain similarities, they don't quite reach the level of infringement.
"While the two works share a similar premise of students traveling to remote locations and subsequently being murdered, real or otherwise, that premise is unprotectable," he wrote. "The concept of young people venturing off to such locations and being murdered by some evil force is common in horror films."
Wright also argued that while Cabin in the Woods has a comical streak, Gallagher's book remains serious.
Gallagher's claim stated that the defendants (including Lionsgate Entertainment, Lionsgate Films, Andrew Goddard, and Mutant Enemy,) would have had ready access to his book because he sold it on the Venice Beach boardwalk.
Ultimately, though, Wright wrote that whether or not they had reasonable access was a moot point. "Those arguments, however, are irrelevant due to the Court finding that the works were not similar," read his court order.
If you are in the middle of a copyright dispute, or if you think someone else is profiting from your work, it is important to speak with a skilled Arizona business attorney. A lawyer can help protect your rights in case of litigation.
Categorised in: Entertainment Law, Intellectual Property Law
This post was written by