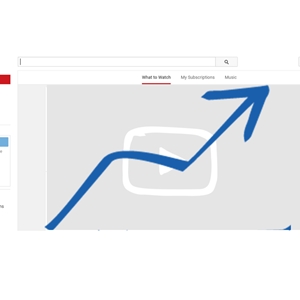 Dancing Baby finally wins lawsuit in Prince case
September 28, 2015 5:43 pm
Leave your thoughts
We recently covered a nearly decade old legal case revolving around DMCA takedown notice for a Youtube video of a baby dancing to Prince's "Let's Go Crazy." It looks like the case, Lenz v. Universal, has finally been resolved, with a ruling in favor of the baby and his family.
A brief overview for those unfamiliar with the case: back in 2007, Stephanie Lenz posted a 29-second home video of her young child enthusiastically grooving to a Prince Song, only for the Universal Music Group to send a DMCA takedown warning claiming copyright infringement under the Digital Millennium Copyright Act. Lenz turned around and sued Universal.
A San Francisco panel of three judges just ruled unanimously in favor of Lenz, claiming that copyright holders must actually consider if a given use of material is fair use before filing a takedown.
The case is a pivotal moment in American copyright law, as the ruling now requires copyright holders to spend time inspecting and verifying the validity of takedown claims before issuing threats. Many wealthy copyright owners would file these DMCA notices for anything remotely resembling a violation as a quick and easy protection measure, meaning that the ruling will change the way corporations have to approach the protection of film, music, and other forms of entertainment.
One of the most interesting changes this ruling will bring about is in the sphere of politics. In the past, candidates under fire would often try and use copyright law to quickly silence sound bites and other forms of criticism.
"Heated political campaigns—like the current presidential primaries—have historically led to a rash of copyright takedown abuse," the Electronic Frontier Foundation, who sued Universal alongside Lenz, said in a statement, Criticism of politicians often includes short clips of campaign appearances in order to make arguments to viewers, and broadcast networks, candidates, and other copyright holders have sometimes misused copyright law in order to remove the criticism from the Internet."
How both politicians and the entertainment sector respond to these changes remains to be seen. However, at least for the time being, outspoken critics and those using copyrighted footage and audio under the protection of fair use have a long awaited respite.
If you are in the middle of a copyright dispute, or if you think someone else is profiting from your work, it is important to speak with a skilled Arizona business attorney. A lawyer can help protect your rights in case of litigation.
Categorised in: Intellectual Property Law
This post was written by