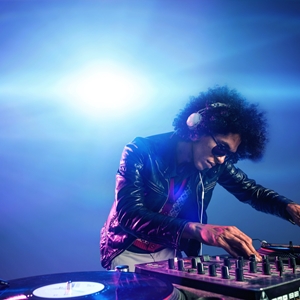 Bars face copyright lawsuit over music licensing
September 8, 2015 1:25 pm
Leave your thoughts
On Wednesday, August 25, the American Society of Composers, Authors and Published formally filed a copyright infringement lawsuit against the proprietors of two separate bars: Peri's Silver Dollar Bar in Fairfax, and San Antonio's Midnight Rodeo nightclub.
Both suits claim that the venues have been using copyrighting music without paying for a public performance license, and as such, is unauthorized.
The New York-based performance rights group, commonly abbreviated as ASCAP, is a non-profit that, when all is said and done, represents over 540,000 songwriters, composers and other music publishers. Altogether, it protects over 10 million individual works. Damages in cases like this can range anywhere from $750 to $30,000 per song per use — significantly more than the licensing fee, which comes out to around $700 a year, depending how how many songs and which songs a venue wants to play. Generally speaking, ASCAP prefers to avoid litigation, but isn't afraid to bring offenders to court as a last resort.
In the case of Peri's, the licensing fee in question is for the locations live music. The bar brings in live cover bands most nights of the week, and the bands commonly cover popular music. While ASCAP could sue the bands, they chose to sue Peri's instead, as the bar is the location truly profiting from the music being played. The suit seeks $30,000 in damages, as well as attorneys fees and an injunction against further violations.
If you believe someone is unfairly profiting off of your work without your permission, it's important to contact a skilled business attorney as soon as possible. A lawyer can help protect your rights in case of litigation, and get you just compensation.
Categorised in: Intellectual Property Law
This post was written by