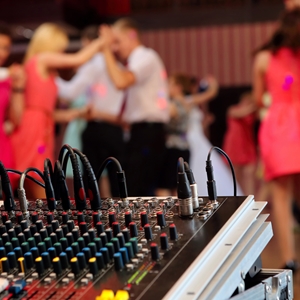 SoundCloud sued by PRS for Music over copyright infringement
August 31, 2015 9:00 am
Leave your thoughts
SoundCloud, which has already been struggling for much of the past year, has just been hit by a copyright infringement from British collecting society PRS for Music.
PRS claims that it didn't want its dispute with the streaming service to go to court, but that at this point, there's little remaining recourse. "After careful consideration," the organization wrote in an email to its members, "and following five years of unsuccessful negotiations, we now find ourselves in a situation where we have no alternative but to commence legal proceedings against the online music service SoundCloud."
The dispute revolves around whether or not SoundCloud requires a license from PRS for Music to stream within the United Kingdom and the rest of Europe. PRS claims that it does. When the society presented the streaming service with a list of 4,500 songs being used without a license, SoundCloud responded by removing 250 songs from its site rather than negotiating a licensing deal.
In a press release regarding the lawsuit, SoundCloud claims that it was still in the process of negotiating a license with PRS when it was hit with the claim. "SoundCloud is a platform by creators, for creators," it reads. The company went on to stress that it's "working hard to create a platform where all creators can be paid for their work, and already have deals in place with thousands of copyright owners, including record labels, publishers and independent artists."
If you believe someone is unfairly profiting off of your work without your permission, it's important to contact a skilled business attorney as soon as possible. A lawyer can help protect your rights in case of litigation, and get you just compensation.
Categorised in: Intellectual Property Law
This post was written by