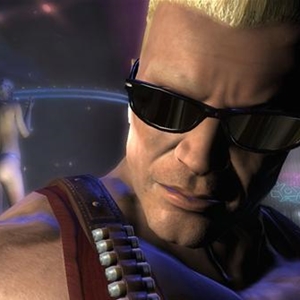 Gearbox retains Duke Nukem ownership after lawsuit settlement
August 31, 2015 9:00 am
Leave your thoughts
A lawsuit started over the unclear ownership of the Duke Nukem franchise was settled on August 24, establishing Gearbox Software, the publisher of the decades in development Duke Nukem Forever, as the "full and rightful owner" of all Duke Nukem intellectual property.
Gearbox had filed a federal lawsuit against series creator 3D realms and developer Interceptor Entertainment in February, following the developer's announcement of Duke Nukem Mass Destruction. Interceptor had purchased 3D Realms, and was under the impression that the acquired company was still the sole proprietor.
This wasn't the case from Gearbox's perspective however, as they had recently purchased the rights to the Duke Nukem IP to aid in their release of Duke Nukem Forever, a game made infamous for literally taking decades to develop before meeting a mediocre reception.
After Gearbox filed a suit, 3D realms reached out to resolve the issue out of court.
"When Interceptor acquired a license to develop Duke Nukem Mass Destruction (Duke Nukem Survivor) from 3D Realms, we did so in good faith and were not aware of any conflict," says 3D Realms CEO Mike Nielsen, adding that "we never intended to cause any harm to Gearbox or Duke, which is why we immediately ceased development after Gearbox reached out."
After reaching a settlement, Mass Destruction was renamed to Bombshell, and now features a new character.
If you are in the middle of a copyright dispute, or if you think someone else is profiting from your own work, it is important to speak with a skilled business attorney. A lawyer can help protect your rights in case of litigation.
Categorised in: Intellectual Property Law
This post was written by