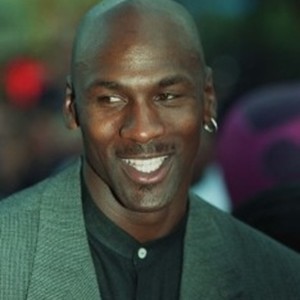 Michael Jordan awarded $8.9 million in supermarket suit
August 28, 2015 12:27 pm
Leave your thoughts
A long case between Michael Jordan and Dominick's supermarket chain has finally come to an end, with the chain being ordered to pay $8.9 million in damages to the Space Jam star.
The suit started years ago when Dominick's included a $2 coupon for steak in a special issues of Sports Illustrated, claiming that those using the coupon could be just like the basketball sensation.
The case recently came to a head, with Jordan testifying to a federal jury as to why he protects his image, in an effort to help them calculate just how much money this unfair use should cost the chain. Evidence provided gave a quick look at the massive wealth Jordan has accumulated over the years, including a total of $480 million he made from 2000 to 2012 by partnering with Nike.
"I'm so used to playing on a different court," Jordan said after the verdict was handed out.
Ultimately, he says, the case wasn't about getting paid, but rather about keeping his image modest. "It was never about money, since I planned to give the money to charity, it was a matter of integrity and honesty." He added that he was pleased with the verdict, hoping that the size of the fee would deter other businesses from taking advantage of someone's name without his or her permission in the future.
Dominick's is now a defunct chain, and the amount will be paid in full by parent company Safeway Inc.
If you believe someone is unfairly profiting off of your work or image without your permission, it's important to contact a skilled business attorney as soon as possible. A lawyer can help protect your rights in case of litigation and get you just compensation.
Categorised in: Intellectual Property Law
This post was written by multi_admin