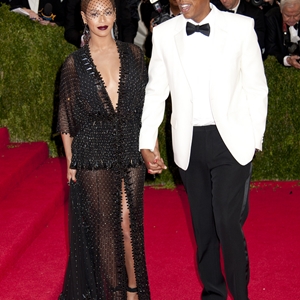 Jay Z and Timbaland to testify in lawsuit over 'Big Pimpin'
August 20, 2015 6:44 pm
Leave your thoughts
Earlier this August, new court documents were filed over the rights to the sample used in Jay Z's song 'Big Pimpin'.' According to the documents, both Jay Z and Timbaland, the song's producer, have agreed to testify in the case, which first goes to trial on October 13.
The lawsuit was filed all the way back in 2007 against Jay Z, Timbaland and outlets who used the song for profit by Osama Ahmed Fahmy. Fahmy is the nephew of artist Baligh Hamdy, the composer of the piece 'Khosara, Khosara," which is sampled by Jay Z's song.
'Big Pimpin' was first released in 1999 on Jay Z's album Vol. 3 … Life and Times of S. Carter. Back when it was initially released, Timbaland paid EMI Music $100,000 to use the sample. At the time, EMI claimed it had the rights to the song through a deal the company made with an Egyptian producer, and that it was done alongside an agreement from Hamdy's family.
Fahmy argues that because Jay Z and Timbaland didn't get direct consent from the song's original author, Egyptian law dictates that any use of the song to be unauthorized.
In the words of the plaintiff's statement, "The evidence will also show that the defendants did not obtain the consent of the author or his heirs to introduce modifications in or additions to 'Khosara Khosara,'" the plaintiff statement reads. "Therefore, any license to economically exploit 'Khosara Khosara' in 'Big Pimpin'' would be null and void."
The defendants argue that the Egyptian cultural customs in question don't apply to U.S. law, and that, as such, their use of the sample is entirely legal.
If you believe someone is unfairly profiting off of your work without your permission, it's important to contact a skilled business attorney as soon as possible. A lawyer can help protect your rights in case of litigation, and get you just compensation.
Categorised in: Entertainment Law
This post was written by