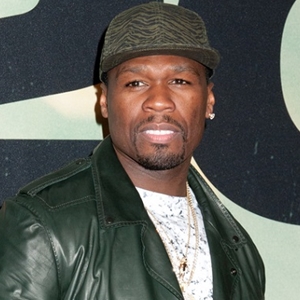 50 Cent testifies in sex-tape lawsuit
July 24, 2015 2:28 pm
Leave your thoughts
It would appear that rapper Curtis Jackson, more commonly known by his stage name 50 Cent, has been unable to push back the trial of a sex-tape lawsuit after declaring bankruptcy.
The artist appeared in the Manhattan state Supreme Court earlier this week for a hearing held to determine additional punitive damages in a recent invasion-of-privacy lawsuit that accused the rapper of leaking a sex tape of a woman and her boyfriend, a rival rapper. These damages would be on top of a pre-existing court order from earlier in the trial requiring 50 to pay $5 million in damages.
One of the major points of the hearing was assessing 50's wealth. Jackson was questioned by plaintiff Lastonia Leviston's attorney on where he owned several expensive pieces of jewelry, including a 65-karat ring the artist posted on his Instagram account.
After a jury ordered Jackson to pay the initial $5 million, his attorney announced that the rapper was only worth 4.4 million, and that he would have to file for bankruptcy in light of the case.
Though 50 denied owning many of the assets mentioned at this latest hearing, he was less open about the value of several partnerships and deals he's made, telling the court to ask his accountant when attorneys asked about an alleged $100 million partnership with vitamin water. He also added that he'd never done anything to deny Forbes' $155 million valuation of his net worth, though he'd also done nothing to support it.
Being on the receiving end of a lawsuit can be financially crippling if not handled correctly. To make sure your rights are protected as well as possible, it is important to retain a skilled business attorney. A lawyer can help protect your rights in case of litigation.
Categorised in: Entertainment Law
This post was written by