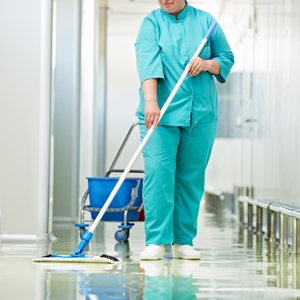 Cleaning startup Handy sued by worker
July 14, 2015 6:24 pm
Leave your thoughts
Handy Technologies, the on-demand cleaning startup, is facing a lawsuit from a worker claiming that the company should treat her as an employee. This lawsuit is the latest in a string of complaints filed against sharing-economy based tech companies on the subject of employment status.
The lawsuit, which could potentially become class action, is seeking reimbursement of worker expenses, as well as a minimum wage for all cleaners using the app. The plaintiff is being represented by Shannon Liss-Riordan, who is the employee rights attorney behind all of the major sharing-economy cases, including the ones against Uber, Lyft, and Postmates.
The plaintiff, Maisha Emmanuel, claims that she's often been paid significantly less than minimum wage while using app, including one week where, because she was required to buy a cleaning kit, she received $14 in wages despite working over 30 hours.
Handy responded with a statement claiming that its workers make an average of $17 an hour on the job, adding that they "are creating opportunities for thousands of professionals who now have access to economic security for themselves and their families."
This case, as well as the growing number of similar, high-profile lawsuits, will determine the long term fate of the sharing-economy industry. A significant part of the reason companies like Handy and Uber have been able to make strides and break into local markets is their low operating costs, an advantage that will quickly disappear should the courts rule against them.
Regardless of where you are as a company it's always good idea to get in touch with a qualified business attorney as soon as possible. A good lawyer can make sure your rights as a business owner are protected, and help you better navigate through the nuances of running a business.
Categorised in: Business Law
This post was written by