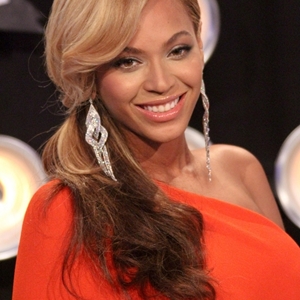 Beyonce facing seven million dollar copyright infringement suit
June 17, 2015 1:49 pm
Leave your thoughts
The Queen Bey is facing a $7 million lawsuit over the rights to "XO," one of the hit singles off her 2013 eponymous album. The plaintiff, Ahmad Lane, reportedly sent his own song, entitled "XOXO" to Crissy Collins, one of Beyonce's backup singers. Lane's attorneys have based their suit on two similarities between his song and Beyonce's. Two of them they claim are musical (at the 0:06 and 2:54 marks of Beyonce's song,) and that the other two are related to the song's title and promotional artwork.
Beyonce's attorneys responded by saying that "the two works at issue are entirely different songs that share no lyrical or musical similarity, other than perhaps the letters 'X' and 'O'." They went on to describe their client as "an enormously successful entertainer, songwriter, recording artist, actress, music producer, winning 17 Grammy Awards and selling more than 118 million albums as a solo artist and a further 60 million albums with the recording group Destiny's Child" implying, perhaps rightly so, that Beyonce had nothing to gain by stealing someone else's song. Her attorneys have moved to have the case thrown out.
As it stands, there is no direct proof that Lane's song ever reached Beyonce's hands.
This is the second time Beyonce has faced a copyright suit in the past year. Last December, a Hungarian artist sued both Beyonce and her husband Jay-Z for stealing the premise of one of her songs when they wrote "Drunk Love."
XO received critical praise upon its release, and peaked at 45 on the U.S. Billboard charts.
If you are in the midst of a copyright dispute it is important to retain a skilled business attorney. A lawyer can help protect your rights in case of litigation.
Categorised in: Entertainment Law, Intellectual Property Law
This post was written by