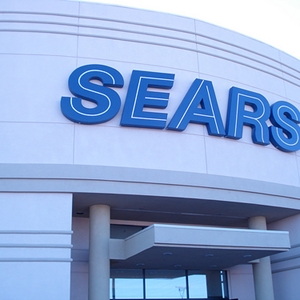 Shareholders bring lawsuit against CEO of Sears
June 4, 2015 1:50 pm
Leave your thoughts
Sears CEO Eddie Lampert is embroiled in a lawsuit filed by company shareholders after a proposed sale of the company's real estate holdings to a trust fund under his control.
The sale, estimated at around $2.5 billion, would move ownership of 254 Sears stores over to Seritage Growth Properties, an investment trust owned by Sears holdings, of which Lampert owns 49 percent. The deal, which is expected to close by the end of the month, would then end in Seritage leasing the stores back to Sears for $150 million in the first year.
According to the lawsuit, "The proposed transaction is a financially and structurally unfair deal. Sears and its stockholders would receive a severely inadequate cash payment that the defendant Lampert-controlled company may use to cover operating losses and debt obligations for another year or so, before stockholders are left holding the bag in an insolvency widely viewed as inevitable if the proposed transaction occurs."
According to the Chicago Tribune, "Sears has lost money for 11 straight quarters. It lost $1.7 billion in 2014 while hemorrhaging cash." Sears merged with Kmart as part of an $11 billion deal back in 2005, and its sales have been steadily declining since. Shareholders see the sale to Seritage as hastening the company towards an inevitable collapse and liquidation, and one that leaves Lambert coming out on top financially and leaving them with very little in the way of compensation.
Responding to the lawsuit, a spokesperson from Sears stated that, "The complaint contains numerous factual misstatements and is legally without merit. The company plans to contest it vigorously and believes the proposed real estate investment trust transaction will provide substantial benefits to Sears Holdings and its shareholders."
If you believe that your rights as a shareholder have been violated, it is important to contact an experienced business lawyer as soon as possible.
Categorised in: Business Law, Contracts & Transactions
This post was written by