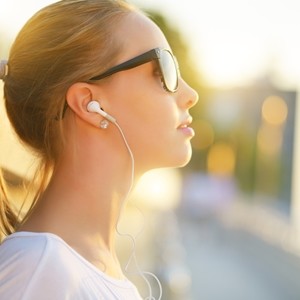 Grooveshark shuts down to settle copyright suit
May 6, 2015 1:12 pm
Leave your thoughts
Music streaming service Grooveshark recently announced that it would be shutting down as part of a settlement agreement reached with Universal Music Group, Sony Music Entertainment and Warner Music Group.
Grooveshark was founded in 2006 and provided free streaming access to millions of songs. Before the introduction of Spotify, Grooveshark grew to be a formidable company, with 35 million users and advertising from big names businesses like Mercedes-Benz.
The website was first sued for copyright infringement in 2009, however this settlement resolves a case that began in 2011, and accused Grooveshark of hosting music without licenses and violating copyright laws.
For some time it appeared that Grooveshark would once again emerge successful from the suit by arguing that it operates under the terms of the Digital Millennium Copyright Act, a federal law that protects websites that host copyrighted content uploaded by others.
Judge Thomas P. Griesa of the United States District Court in Manhattan, however, soon ruled that Grooveshark was liable for infringement because its employees had personally uploaded thousands of songs without permission from license-holders.
According to the terms of the settlement Grooveshark will cease operations, "wiping its computer servers of all the record companies' music, and surrendering ownership of its website, mobile apps and intellectual property," according to the Recording Industry Association of America (RIAA).
The RIAA, which represents labels Sony, Universal and Warner, also said that Grooveshark's founders admitted their wrongdoing, stating, "Despite the best of intentions, we made very serious mistakes. We failed to secure licenses from rights holders for the vast amount of music on our service. That was wrong. We apologize."
The Grooveshark statement encourages music lovers to consume music legally.
If you work with copyrighted material and intellectual property make sure to retain the services of an experienced business attorney, to ensure your rights are protected.
Categorised in: Intellectual Property Law
This post was written by multi_admin