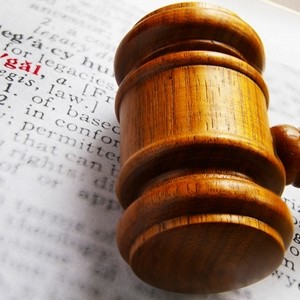 "Philanthropreneurs" sued by former business partners
May 5, 2015 3:57 pm
Leave your thoughts
The two women behind Global Gift Foundation, an apparently philanthropic venture, are being sued by former business partners on allegations of fraud, breach of contract and negligent misrepresentation.
Global Gift Foundation (GFF) bills itself as a non-profit organization bringing together "fiscally responsible companies, resources, celebrities, influencers, and brands" to create a positive global impact. It is run by Maria Bravo and Alina Peralta, and supported by actress Eva Longoria.
The foundation is being sued by the principals of Optikal Noize, an L.A. firm that specializes in partnerships between non-profit organizations and luxury brands. Plaintiffs Andreas Kutzer and Nancy Epao claim that they arranged a deal between jewelry brand Harry Winston and GFF worth $600,000. The complaint alleges the partnership fell through because GFF was not properly registered with the IRS as a 501(c)(3) organization. Due to the misrepresentation Optikal Noize lost out on a 10 percent commission.
A Hollywood Reporter investigation from earlier this year substantiates some of Kutzer and Epao's claims. The report found a number of financial irregularities involving GFF, and questions whether Bravo and Peralta personally profited from the millions contributed to their charity for philanthropic purposes. According to the Hollywood Reporter, Bravo and Peralta proclaimed to donors and the public that the majority of the money they raise via the GFF goes to good causes. Yet, the investigation found that the foundation frequently reports raising at least 50 percent more than they document donating.
Kutzer and Epao are demanding punitive damages and restitution, along with reimbursement of attorney's fees and the cost of the suit.
Business litigation is not a rare occurrence, and as this suit shows, it is essential to retain a qualified business attorney to ensure that your organization's rights are always protected.
Categorised in: Business Law, Dissolution & Partnership Disputes
This post was written by multi_admin