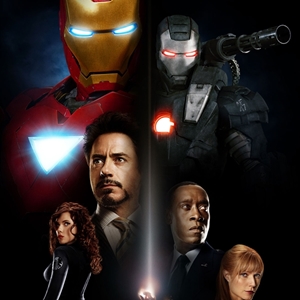 Comic book artists sue Marvel of 'Iron Man' body armor
April 30, 2015 3:13 pm
Leave your thoughts
Ben and Ray Lai, two brothers who run Horizon Comics Productions in Massachusetts, have filed a lawsuit against Marvel Entertainment over alleged copyright infringement and unfair business practices, over the character Iron Man's body armor.
The lawsuit was filed on April 23 in Massachusetts federal court. In the complaint the brothers state that they created a comic book series in 2001 called 'Radix,' which features characters who wear mechanized body armor. They believe that Iron Man films and its promotions have been using a design too similar to their own for Iron Man's armor.
Iron Man features the superhero alter ego of Tony Stark, and is based on a comic series created by Stan Lee in the 1960s. However, Iron Man's modern day look, with "a fully mechanized suit of body armor," is a newer mutation. Iron Man wore yellow spandex and minor body armor for most of his history. According to the Lai brothers, the new armor debuted after their comic book series had been published.
In regards to access, the Lai brothers say that after 'Radix' was released the Massachusetts Institute of Technology used a substantially similar illustration to secure a $40 million nanotechnology research grant from the United States Army to create body armor for soldiers.
MIT allegedly apologized for publicly using the image without authorization in 2002, and a month later Marvel hired the Lai brothers to work as artists on various comic book franchises. According to the complaint 'Radix' was distributed to key personnel at Marvel following the brothers' employment.
The success of a copyright infringement case often rests on the filing of a timely complaint. If you believe that your rights have been violated contact an experienced business attorney as soon as possible.
Categorised in: Intellectual Property Law
This post was written by