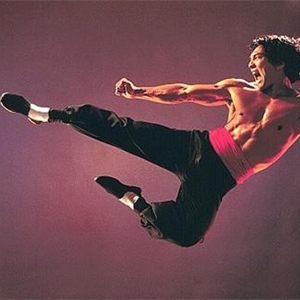 Bruce Lee estate sues to prevent use of CGI likeness
April 29, 2015 10:35 am
Leave your thoughts
Earlier this year, Pegasus Motion Pictures announced that it would be using a computer-generated likeness of the young Bruce Lee in its upcoming film Ip Man 3. Bruce Lee Enterprises (BLE), the estate of the legendary martial artist, quickly reacted to the announcement with a lawsuit.
According to BLE, it has undisputed ownership of all intellectual property rights related to Bruce Lee and is the sole owner of all worldwide rights relating to Bruce Lee's name, image, likeness, persona, signature, voice, attributes, marks, logos, symbols, works, photographs and writings.
BLE COO Kris Stori told the Hollywood Reporter that the Bruce Lee estate was shocked to learn that Pegasus intended to include a CGI Bruce Lee in Ip Man 3, without seeking authorization from BLE.
"To state it in no uncertain terms, BLE intends to seek all remedies available to it to stop Pegasus from including the computer-generated version of Bruce Lee in Ip Man 3," Storti stated.
However, Pegasus Motion Pictures is working in cooperation with Robert Lee, Bruce Lee's brother. The production company states that Robert Lee owns the intellectual property rights of Bruce Lee. BLE contends otherwise, stating that Robert Lee did not own or control any intellectual property associated with his. "Robert Lee does not represent BLE, nor is he authorized to represent any intellectual property rights in connection with Bruce Lee in any way."
Ip Man 3 stars Mike Tyson and Donnie Yen and is slated for release in 2016. Pegasus chairman Raymond Wong told the Hollywood Reporter that the matter was now being handled by lawyers.
Intellectual property laws can be confusing. If you work with intellectual property and are concerned with protecting your rights, contact an experience business attorney as soon as possible.
Categorised in: Intellectual Property Law
This post was written by