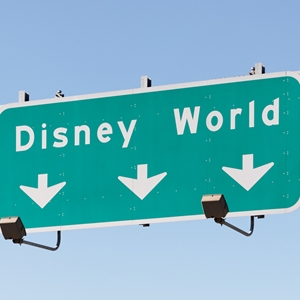 Disney sued over 'MagicBand' tracking system
April 28, 2015 2:16 pm
Leave your thoughts
Disney's MagicBand is a tracking system which helps guests at Disney resorts travel without paperwork, tickets and cash. The MagicBand is configured to each user's specific vacation package, and allows them to enter parks, unlock hotel rooms and buy food and merchandise. Now a company is claiming that Walt Disney Co. is illegally using their technology in the bands.
InCom Corp. recently filed suit in California federal court and claims that it developed three patents since 2008 for an attendance tracking system it markets to schools and other venues. The company alleges that MagicBands infringe on those patents. InCom states that a "principal inventive concept" of its technology is the use of RFID, or radio frequency identification, technology, which is present in Disney's MagicBands. While they did not invent RFID, InCom claims that it did not work effectively until their inventions were created.
"Disney has deliberately persisted in its infringing acts despite its knowledge of the patent, and as such is willfully infringing," alleges the 13-page filing from Palm Desert attorney Thomas J. McDermott on behalf of the company. "As a consequence of the infringing activities of Disney … InCom has suffered monetary damages in an amount not yet determined, and InCom will continue to suffer such damages in the future unless and until Disney's infringing activities are enjoined by this Court."
Disney stated that the lawsuit was without merit and that it would be responding to the claims in court.
InCom is requesting an injunction to prevent Disney from infringing on its patents further and an unspecified amount of damages.
Do you have patented intellectual property that you fear other companies are using without authorization? Contact an experienced business attorney immediately. A lawyer can assist you in case of any litigation.
Categorised in: Intellectual Property Law
This post was written by